Cisco (NASDAQ:CSCO) Beats Q2 And Upside Guidance For Q3 – CWEB.com
The company posted a net loss of $8.8B vs. a year ago gain of $2.3B, though those results included an $11.1B charge tied to tax reform ($9B for U.S. transition tax, $1.2B for foreign withholding and $0.9B to remeasure deferred tax assets).
We believe that the stock is still an excellent buy for patient dividend investors looking to gain exposure in the tech sector.
Cisco's (NASDAQ:CSCO) strong earnings, coupled with solid guidance, and its shift to the more efficient subscription-based model, all bode well for the tech giant's future.
CWEB Analyst have initiated a Buy Rating for (NASDAQ:CSCO)  and a Price Target of $60 within 12 months.
Read Full Article and Videos CWEB.com – Trending News, Blog, Shopping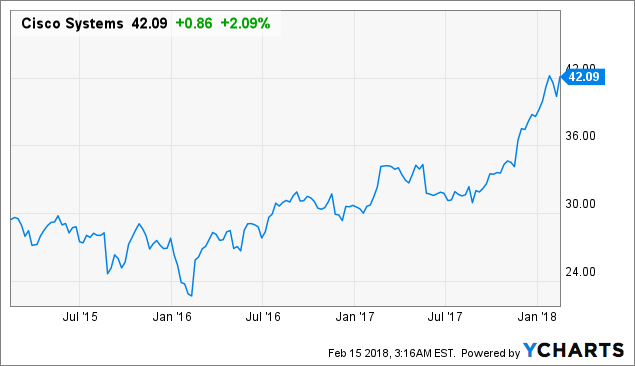 Disclosure: I/we have no positions in any stocks mentioned, and no plans to initiate any positions within the next 72 hours.