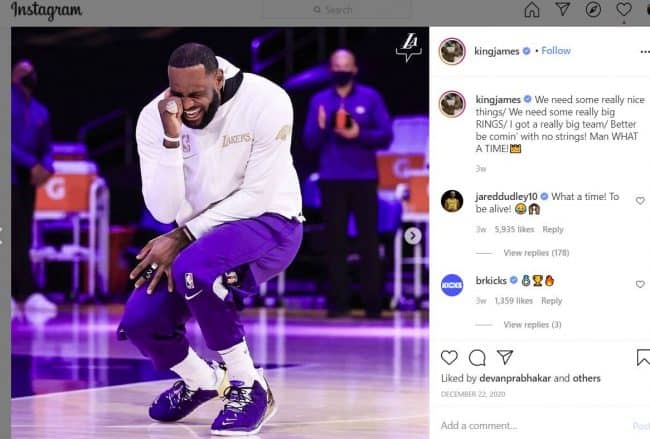 LeBron James is not switching team uniforms though he is switching beverage choices as he is leaving Coca Cola after a long partnership which began in his rookie years.
James had first signed with Coca Cola when he was the first-overall-draft pick in 2003. In 2014, the four-time MVP got a signature Sprite drink called "Sprite 6 Mix" by Lebron James. It was featured in commercials and ad campaigns with James.
Front Office Sports said that his deal with the beverage company had expired in September. The Coca Cola Company relayed to Front Office that it was actively reviewing all of its resources to make sure it was investing in places that ensured long-term growth. The company added that LeBron James and Coca Cola "mutually agreed to part ways."
On Friday sources say that LeBron James has signed up with PepsiCo. The Los Angeles Lakers star, who signed a two-year extension with the team, will advertise Mountain Dew's upcoming "Rise Energy" line of beverages.
This deal could also pave the way for a country wide integration of the beverage company with artisan Blaze Pizza chain which is James LeBron's company.
In 2015, PepsiCo had replaced Coca Cola as the NBA and WNBA's official food and beverage partner. Earlier Coca Cola had been its partner for almost 30 years.
When Fox News contacted the three players for comments, there was no response from LeBron James, PepsiCo or Coca Cola.
Photo Credit- Instagram  
Justin Thomas uses anti-gay slur at Tournament of Champions: Apologizes and says missing putt may have made him lose judgement