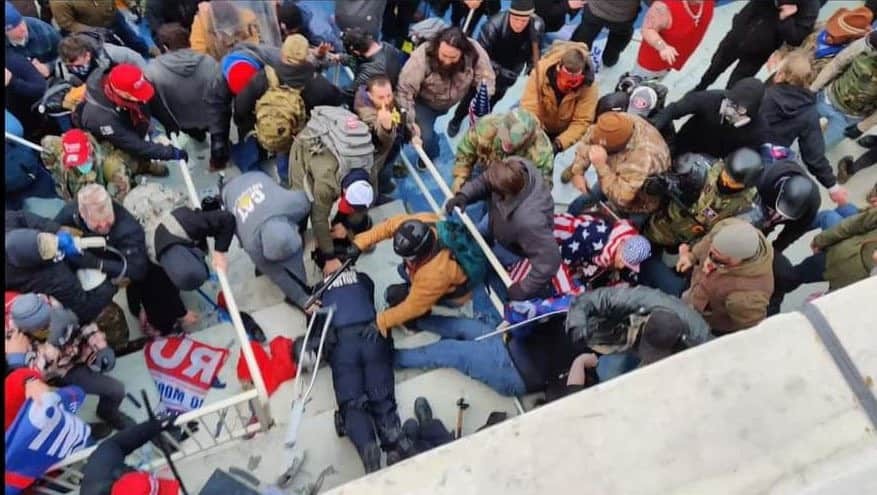 On Tuesday, 21 House Republicans voted against legislation to award the Congressional Gold Medal to the officers who defended the Capitol and led all the congresspersons to safety while they dealt with a violent mob. This brings across the fact that some Republican members are unable to agree on the facts of the insurrection on January 6. Earlier, the Senate Republicans refused to vote for a 9/11 style commission to look into all aspects of the riot.
The final vote in the House was 406-21. The vote shows that there is still tension in Congress as some representatives refuse to accept what actually happened as they try to cover up the violence and unruly behavior of the frenzied mob who were out to do as much damage as possible. The mob was restrained due to the bravery of the rank and file while the higher ups were spending time contemplating on action rather than acting quickly to defuse the situation.
Republicans who voted against awarding the Congressional Gold Medal are
Lauren Boebert of Colorado
John Rose of Tennessee
Andy Harris of Maryland
Thomas Massie of Kentucky
Bob Good of Virginia
Louie Gohmert of Texas
Barry Moore of Alabama
Ralph Norman of South Carolina
Matt Rosendale of Montana
Marjorie Taylor Greene of Georgia
Chip Roy of Texas
Paul Gosar of Arizona
Andy Biggs of Arizona
Warren Davidson of Ohio
Scott Perry of Pennsylvania
Matt Gaetz of Florida
Greg Steube of Florida
Andrew Clyde of Georgia
Jody Hice of Georgia
Mary Miller of Illinois
Michael Cloud of Texas
Both the Senate and the House had passed their own resolutions to award the medals, but the earlier  legislation was different. The new bills will now bestow three medals:
To the entire US Capitol force
To the Metropolitan Police Department
On display at the Smithsonian Museum with a plaque that has a list of all the law enforcement agencies that protected and defended the Capitol on January 6
CNN asked these 21 Republicans the reason why they voted against the bill. Some of them said that the objected to the language including the use of the word "insurrection," while others ignored the question.
Some Republicans including Rep. Liz Cheney and Rep. Adam Kinzinger were perturbed by the behavior of their party members