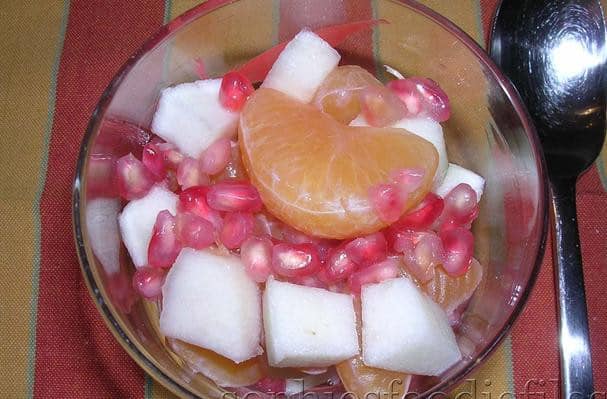 I wanted a simple dessert, something healthy. I bought clementines, apples & had some pomegranates in my fruitbasket. What to do with them?
I made this delicious dessert.
Ingredients
2 
apples 
(I used gala apples), peeled & cut into small chunks
Preparation
2. I put clingfilm on it & put it in the fridge. The fruit has to be 
marinated 
for at least a few hours.
3. After that, put it in glasses & enjoy it!
Credit: Foodista