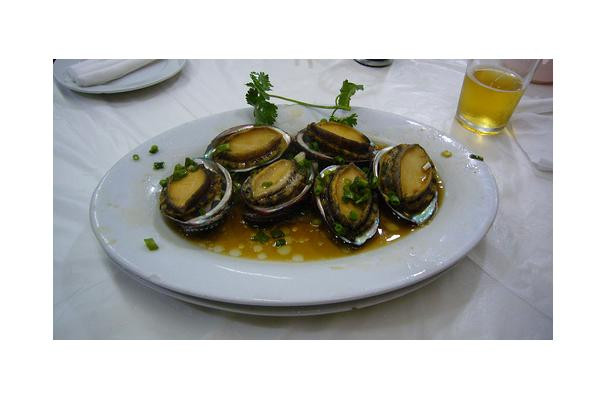 Edible sea snail ranging in size from medium to large. The fleshy inside of this snail is used as a source of food in various places around the world, while the colorful iridescent outer shell provides a good source of mother-of-pearl and is used to make decorative ornaments and jewelry.
A mollusk sold in a many Asian markets. Smaller ones taste better.
Often quite tough, abalone is frequently sliced thinly and/or pounded to tenderize it before cooking.
Information
Other names: Ormer, Awabi, Loco, And Paua, Muttonfish
Translations: Pērļgliemene, Jūrinė ausinukė, Scoică abalone, Petrovo uho, Bào ngư, Uchowiec, ऐबालोन, Haliote, Морское ушко, Αυτί της θάλασσας, أذن البحر, 전복, Ušeň, Шкољка, Abulon, 鲍鱼, Abulón, Petrovo uho, Useň, Orecchia di mare, אבלונה, Havsöra, Pauhi, アワビ, Ormeau, Seeohr, Søøre, Sjøøre, Abulón, Морське вушко, Merikorva, Морски охлюв
Tasting Notes
Substitutes: Scallops, Canned or frozen abalone, Clam or conch meat
Credit : Anonymous