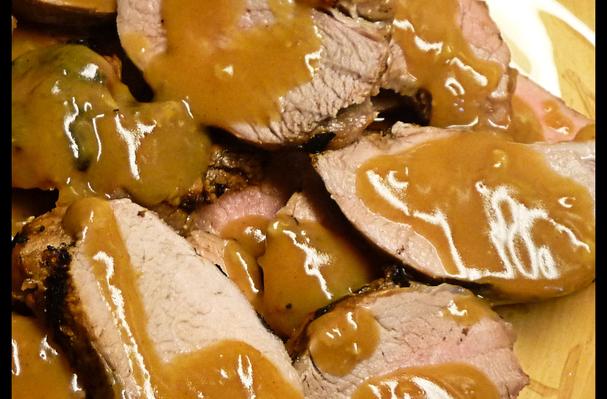 We really enjoy Pork Tenderloins. I try to find new and interesting ways to prepare them – so that we don't get bored with them. I think I created a tasty marinade in this recipe which is then used as a glaze for the finished pork. Hope you like it too!
Ingredients
For Marinade:
cup ¼ olive oil
cup ¼ orange juice
cup brown sugar
2 crushed garlic cloves
2 Tbls lemon juice
3 Tbls soy sauce
1 package Pork Tenderloins (usually yields two pieces of pork)
Preparation
1. Combine all of the marinade ingredients in a bowl or blender. Mix well. Put Pork Tenderloins in a zip lock bag. Pour marinade over the tenderloins. Place in refrigerator; marinade 3 hours – overnight.
2. Preheat BBQ/grill. Remove tenderloins from marinade; shake excess marinade into bag. Pour marinade into saucepan. Cook tenderloins on BBQ 6 minutes – turn to other side and cook for additional 6 minutes. Test meat for doneness.
3. While tenderloins are grilling, bring marinade to a boil in saucepan. Reduce by half.
4. Slice tenderloins; drizzle glaze over top.