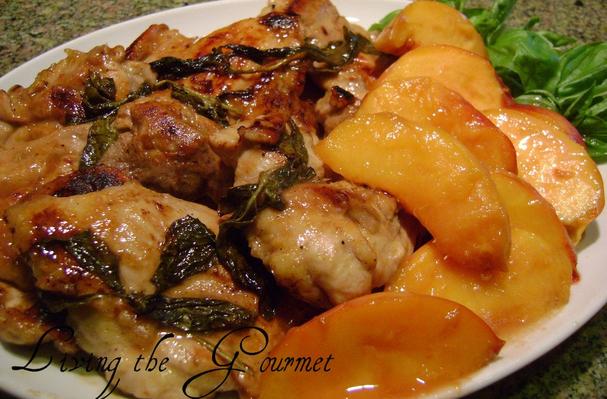 This is easy and so delicious. Enjoy with Love, Catherine.
Ingredients
8 boneless chicken thighs
Marinade:
Preparation
1. Combine all of the ingredients for the marinade and place the chicken thighs in the marinade. Refrigerate for about 1 hour or longer.
2. Heat a large frying pan. Remove the chicken thighs from the marinade and place in the heated frying pan. Let the chicken become golden in color before turning to the other side to finish cooking.
3. In a separate pan melt the butter and put the peaches with the red wine vinegar and brown sugar. Simmer this for about 10 minutes. Serve the peaches with the chicken and drizzle some of the juice over the chicken.