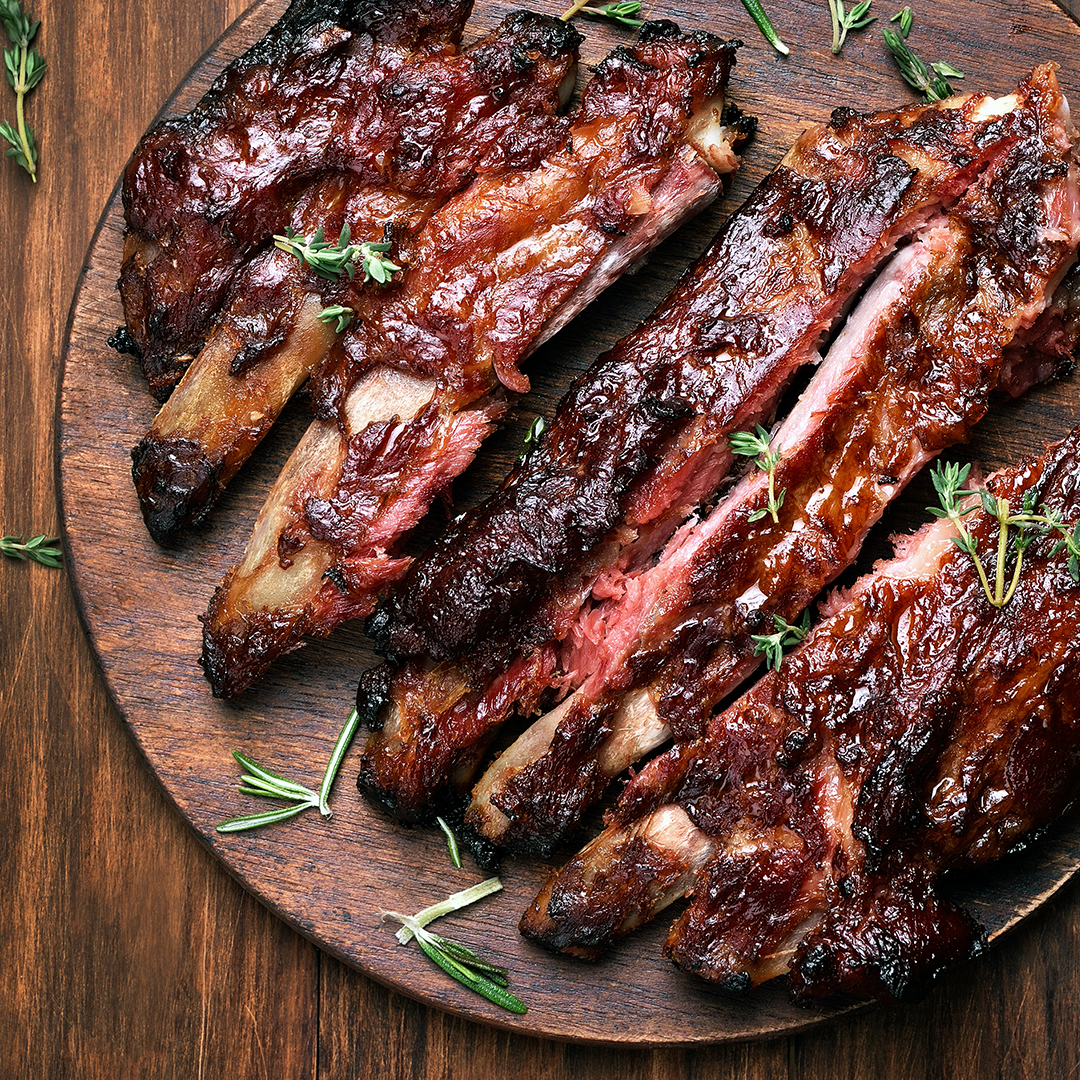 Live your best Bunkhouse Boys life with these deliciously caramelized, fall-off-the-bone ribs. Best of all? It's on your plate in under an hour. Yellowstone airs on Sundays at 9/8c, only on Paramount Network.
INGREDIENTS

2

 

tbsp

 

kosher salt

2

 

tbsp

 

smoked paprika

2

 

tbsp

 

brown sugar

2

 

tsp

 

ground black pepper

2

 

tsp

 

chili powder

Ribs

6

 

lbs

 

pork back ribs

3

 

cups

 

Coca Cola (or other soda)

2

 

cups

 

BBQ sauce
INSTRUCTIONS
Combine all the dry rub ingredients in a bowl and set aside.

On a work surface or cutting board, use a paper towel to clean and dry the ribs. Make sure to peel the white membrane off the back of the ribs.

Sprinkle the ribs with dry rub seasoning. Make sure that you cover the back and bottom with seasoning.

Pour the soda into the bottom of the pot and add the ribs. Close the lid on the pot using the pressure cooking lid and seal it. Select Pressure Cook/Manual setting on High Pressure for 15 minutes.

When pressure cooking is complete, Quick Release the pressure.

Remove the lid, and use a set of tongs to take the ribs out from the inner pot and drain the liquid.

Brush the ribs with the BBQ sauce on both sides.

Make sure that your inner pot is dry, then place the air fryer basket into the pot. Gradually add in the ribs and using the Air Fryer Lid select Broil at 400°F for 15 minutes.
(Optional: brush on more sauce midway through the cooking process).
RECIPE NOTES
A rack of ribs fits best into the Instant Pot standing on edge and curved around the inside of the pot.
Did you make this recipe? Please rate and comment!
Source:- Cosorithis