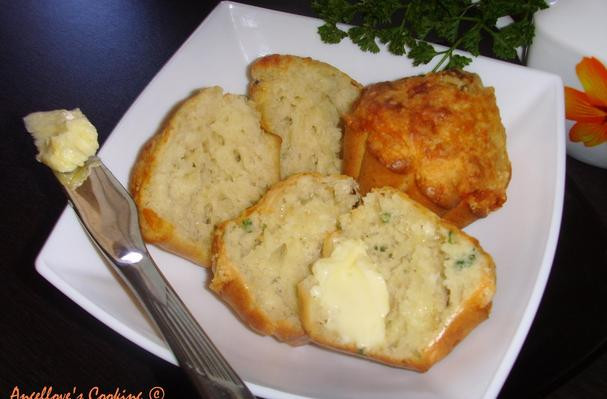 Preparation
2. Place each of the tablespoons cheese in a small bowl and set aside.
4.
Separately,
 combine the milk, olive oil and egg and add gradually to the flour mixture, 
stirring 
just until moist.
6. Sprinkle evenly with reserved 3 or 4 tablespoons cheese
8. Remove muffins from pans right after getting them out of the oven and place on a wire rack.