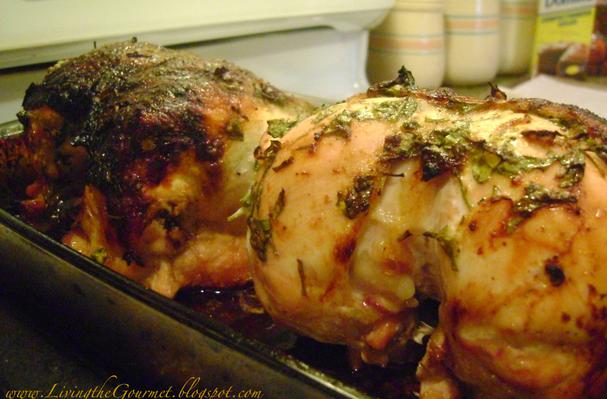 Enjoy with Lots of Love and Lots of Laughter! Ciao Bella, Catherine
xo.
Ingredients
1 whole chicken breast
Stuffing:
1 bunch of fresh Italian parsley – chopped
7 cloves of garlic – crushed& chopped
1 tablespoon heaping apricot jam
1/2 cup of grated Romano cheese
1 Zest of lime
1 Juice of lime
Dashes of sea salt
Dashes of whole ground black pepper
Olive oil for drizzling
Preparation
1. Preheat Oven 350 degrees:
2. Drizzle olive oil over the skin of the chicken breast and season with salt and pepper to taste.
3. Combine all of the ingredients for the stuffing in a small bowl and mix. Loosen the skin from the chicken and fill the stuffing under the skin.
4. Bake in the oven for 35-40 minutes or until the juices run clear.
5. This chicken is juicy and delicious!