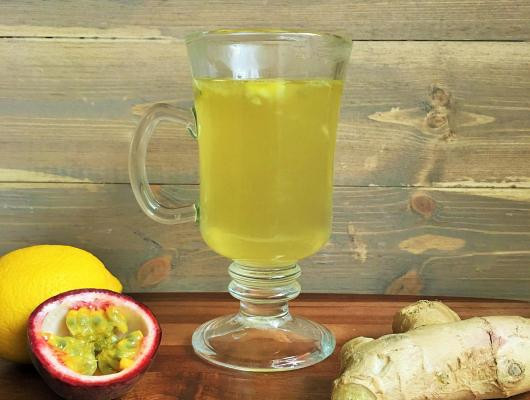 Freshly squeezed lemon juice drank in hot water first thing in the morning is ALL that is required for a detoxifying and refreshing tea.
Ingredients
Flesh of half a fresh passionfruit
Approx. a thumb size of fresh ginger, grated
Organic honey, to taste
Preparation
1. Get your favourite mug/teacup and put in the above contents. Add hot (not quite boiling) water, stir, put your feet up and enjoy!
2. You can add the juice (or even juice pieces) of any fruit you desire.