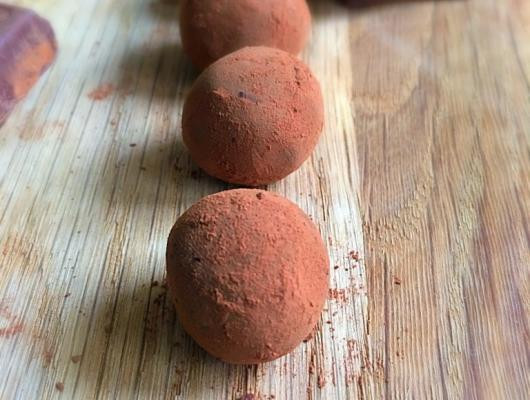 Paleo packed full of protein, low in fat, low carb and gluten free, they are ready to eat in minutes… even if they don't stick around that long!
Ingredients
10g cocoa powder
40 ml almond/coconut milk
30g chocolate whey protein
15g almond/peanut butter
10g agave syrup
Preparation
1. Throw all the ingredients together in a bowl or blender.
2. Mix everything together to form a dough like consistency. Roll into individual bite sized balls, then roll in cocoa powder and voila!