Costco Is Back And Possible Dividend Ahead – CWEB.com
Costco (NASDAQ:COST) has distributed a special dividend to its shareholders in the following years  2012, 2015, and 2017.
The company has grown its same store sales at a very impressive rate during the last six months.
Costco (NASDAQ:COST)  revenue was up almost 12%.
Costco Members are:
49.9 Million
91.5 Total Cardholders
90% Renewal Rate in the US and Canada
$2.9 Billion in cash fees
Costco's membership fees accounted for $716 million in the second quarter. This is a 12.6% increase from the second quarter in 2017.
Costco has raised its dividend an average of 12.4%, 12.9% and 13.2% over the past 3, 5 and 10-year time frames, respectively.
Costco currently pays $2 per year in dividends.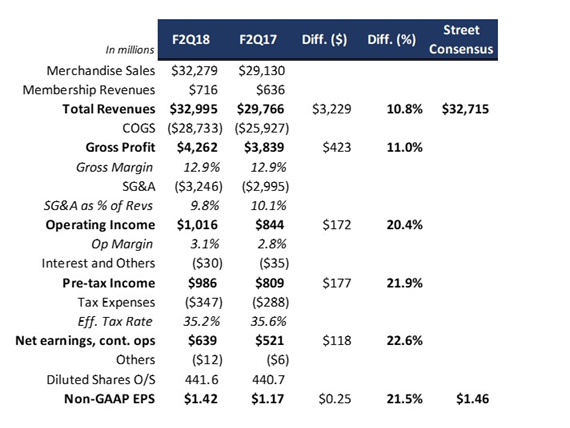 Costco finishes fiscal 2017 with strength.
Expands into two new international markets, Iceland and France.
Costco (NASDAQ:COST) has a strong value proposition as well as, a strong competitive advantage, but importantly, it is also resilient against Amazon (AMZN)
CWEB Analyst's have initiated a Buy Rating for (NASDAQ:COST) and a Price Target of $250 within 12 months.
Read Full Article and Videos CWEB.com – Trending News, Blog, Shopping