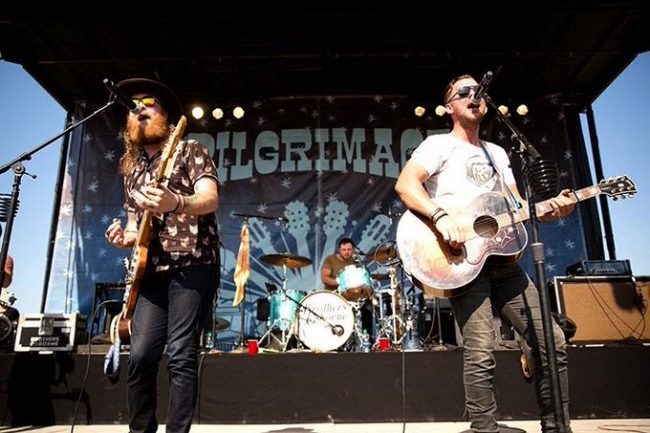 Although many close family, especially his brother and his friends knew that T.J. Osborne was gay, he finally publicly announced it in an exclusive interview with Time magazine. The interview was published on Wednesday.
The 36-year-old Thomas John along with his brother John Thomas form the musical duo Brothers Osborne. The celebrated duo has been extremely popular and have been nominated for seven Grammys. They have won four CMA awards. Some of their greatest country music hits include "Stay a little longer," "21 Summer" and "It Ain't My Fault."
The only openly gay artist who is signed to a major country label (EMI) feels relief after publicly coming out as gay. He never had a problem with being gay but admitted that it was "stifling" when he was closeted.
He notes the professional risk involved. He thinks that cities will accept him and his performances on stage but wonders how the audiences will respond when he plays in rural town stages or at a country fair.
T.J. said that his brother had supported him for over a decade as he had come out to him when he was in his mid-twenties. His brother John told Time that he supports his brother's decision to "come out publicly."
T.J spoke in length about the decision and touched on various reasons for him to do what he has finally done. He spoke of perhaps not giving his fans enough credit by being apprehensive about their reaction to this news.
The singer, songwriter, and guitarist also said that he neither wanted to be loved nor did he want to be hated for this decision. He just wanted to "move on."
He also felt that he had achieved a lot and now his happiness was more important that anything he could ever achieve in the present or future.
After sharing his post on Instagram, T.J. Osborne received a lot of support from fans, costars and fellow musicians. GLAAD's Head of Talent, Anthony Ramos issued a long positive statement and spoke of  power of T,J.'s decision to change hearts and minds which would lead to "acceptance for the LGBTQ community"