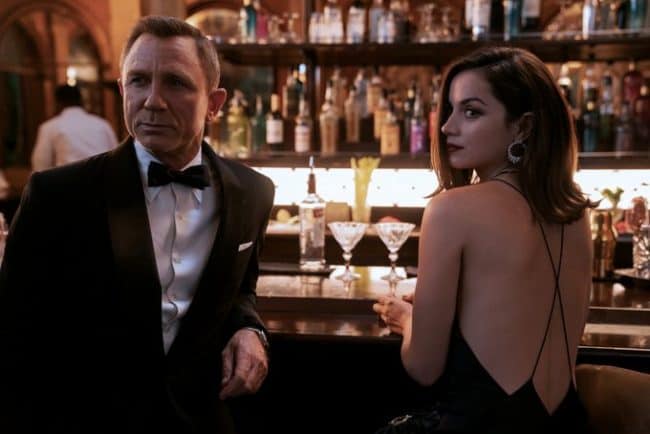 It is indeed ironic that the pandemic  which has caused more than two millions of deaths worldwide, has once again stalled the release of the latest James Bond film with the title "No Time to Die."
The movie was to release on April 2, in theaters worldwide. On Thursday, the official 007 Twitter account announced that the 25th Bond film would now be released on October 8.
This film, "No Time to Die," was first slated for an April 2020 release which got deferred to November that year. With the spike in coronavirus cases, the release date was pushed to April 2021 and the latest official announcement has spoken of an October 8 release.
"No Time to Die" stars Daniel Craig as the suave British spy James Bond with Ana de Armas, Rami Malek and Jeffrey Wright. Ralph Fiennes and Lashana Lynch also play pivotal roles. Craig adds an earthy and rugged appeal when compared with the stylish and allegedly most popular Bond actor Sean Connery, who passed away last year.
The film is directed by Cary Joji Fukunaga. The screenplay has a host of writers including the director, actress Phoebe Waller Bridges and others. The famous Bond theme song will be performed by Billy Eilish.
Fox requested MGM, who will be looking after the North America release and Universal who will handle the international distribution for comments but did the companies' representatives have not as yet responded.
The film cost will be around $200 million according to Variety. It needs to be a huge success internationally to recover costs. There has already been big budget spending on advertisements in the past.
Many theaters in America remain closed and few operate with limited capacities. This recent delay does not augur well for the movie though many other big budget movies release dates have also been delayed as a result of the pandemic.