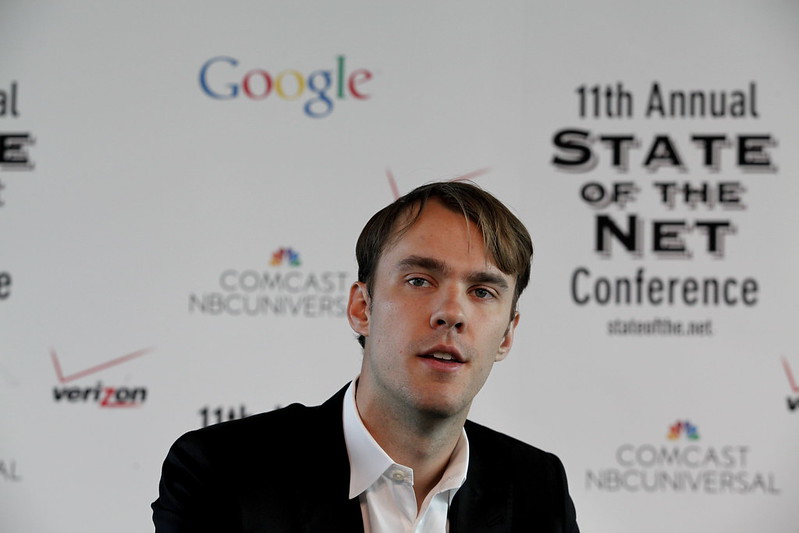 Crypto currency Coinbase co-founder Fred Ehrsam said that he predicts that about 90 percent of non-fungible tokens or NFTs will probably have little or no value in three to five years. Predictably he says that cryptocurrency is the "next internet-sized opportunity" for the nation.
Earlier this week, Ehrsam was interviewed by Bloomberg TV. In his interview the co-founder had dire predictions for the value of NFTs. He said that they were similar to the early internet companies in the late nineties. He said that a large majority of NFTs would lose their value.
NFTs allow buyers to purchase a one-of-a-kind digital asset. It could be a sports highlight, a famous tweet, a meme, a digital image or more. The NFT is then encrypted with the original artist's signature. It verifies its ownership and authenticity and is permanent attached to that piece of media. It uses block chain technology and is sold by marketplaces such as Nifty Gateway, Open Sea and Rarible.
NFTs have been minting money recently. According to the website DappRadar there is a lot of money to be made in NFTs. It says that transactions of about $10 million take place each day. Elon Musk, NBA players and other celebrities reportedly back NFTs.
In the same interview, the co-founder of Coinbase, the largest marketplace for cryptocurrency reaffirmed his faith in the asset of his platform. He called crypto  currency the next internet sized opportunity for the United States. He said that the world did not change overnight but one could see the seeds of exponential growth occurring already.
Just as he is skeptical about NFTs many business analysts, financial experts and governments have little or no faith in crypto currencies. Some financial experts call it a "crypto bubble" and say that it would burst soon but no one has given it a time frame as yet.
The US government has said that cryptocurrency transactions above $10,000 will have to be reported to the IRS. The Chinese government has banned mining or using crypto currency.
Crypto currency is the favorite currency of digital criminals. Hackers recently asked for Bitcoin payments as ransom when major industries including the gas (Colonial Pipeline) and meat marketing (JBS Meat) were recently hit with ransomware.
Photo Credit 

Click Here For Full Stock Research on Coinbase by CWEB.com