Eli Lilly And Company Is Scheduled To Present First-Quarter Results – CWEB.com
Eli Lilly and Company (LLY) this week, management is scheduled to present first-quarter results.
Eli Lilly and, Incyte Corporation, meet with the FDA on April 23. The two partners' new rheumatoid arthritis tablet Olumiant sells to consumers in Europe. Her in the U.S. the FDA rejected an application last year citing evidence suggesting the drug could be linked to dangerous blood clots.
Incyte's and Elu Lily's application seven clinical trials that enrolled about 3,100 patients. It was found that Olumiant suppresses the immune system. Five patients in the trial received blood clots. Lilly looks to introduce the drug with a recommended 4 mg dose that tapers down to 2 mg, except for treatment-resistant patients. That would include running a new trial that could take years moving forward. The FDA is looking for more evidence that the drug is safe.
The drug Kevzara introduced by Novartis and Regeneron, Eli Lilly's competitor are popular in the US. market. Pushing up sales and profits for the company is Eli Lilly's drug Trulicity reaching 119% higher to $2.0 billion for all of 2018 and accelerated to a $2.6 billion annualized run rate during the last three months of the year.
Lilly Reports Additional Top-Line Results from CYRAMZA® (ramucirumab) Phase 3 RANGE Study in Advanced or Metastatic Urothelial Cancer. According to the press release on Eli Lilly's website- "People with advanced urothelial carcinoma who experience disease progression urgently need treatment options that can control the disease – to help stop or slow the cancer from growing and spreading," said Levi Garraway, M.D., Ph.D., senior vice president, global development and medical affairs, Lilly Oncology. "Although this study didn't reach statistical significance for overall survival, we are encouraged by the totality of the RANGE results and look forward to reviewing the data with internal and external experts to determine next steps."
Read Full Article and Videos CWEB.com – Trending News, Blog, Shopping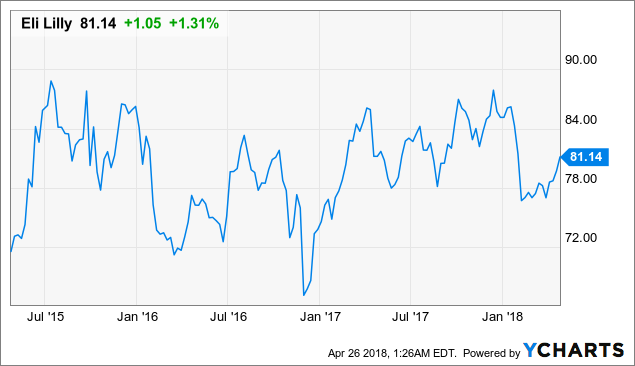 Comments