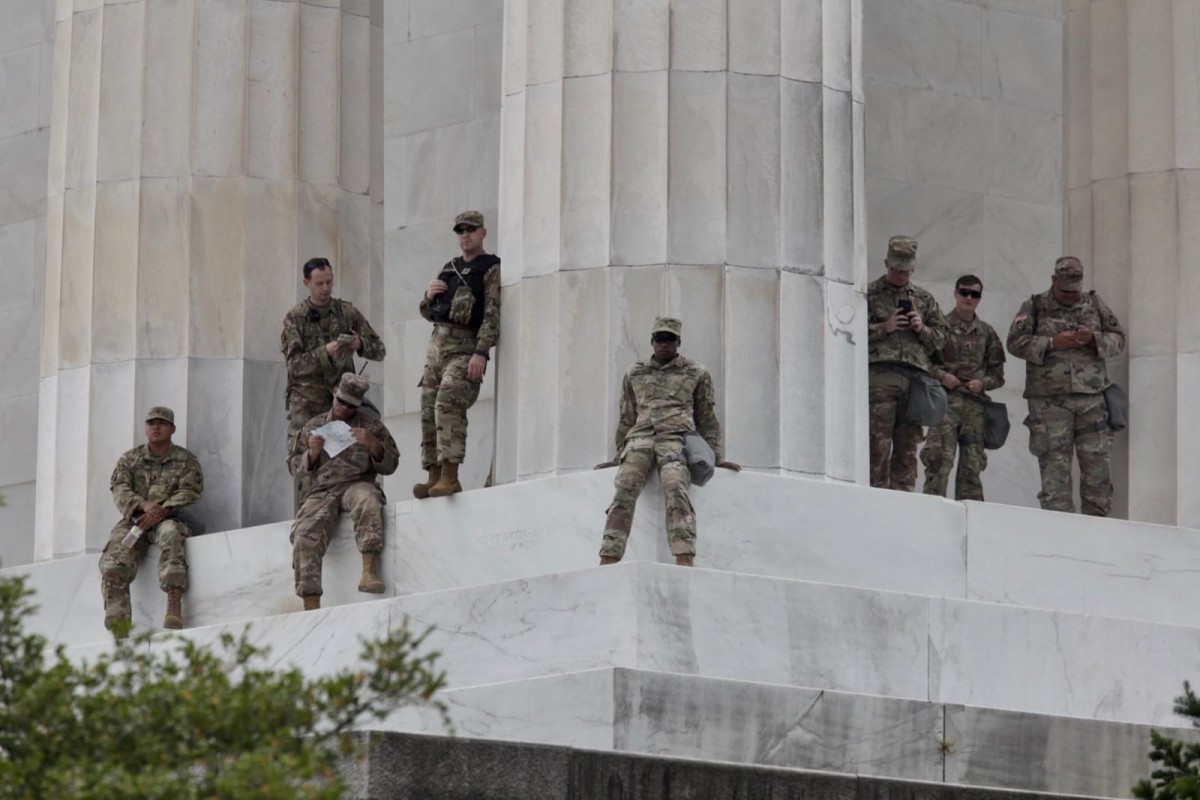 On Wednesday, William Walker, the commanding general of the National Guard testified that senior Pentagon officials took over 180 minutes to approve the request for sending National Guards to the Capitol. The iconic landmark was breached by the pro-Trump mob even as the National Guard troops were loaded in buses, waiting for permission to aid the Capitol officers.
D.C. National Guard Chief William Walker also said that the 2.30 p.m. call included Lieutenant General Walter Platt, who worried a lot about the optics and Lieutenant General Charles Flynn who agreed with him. Michael Flynn is Lt. Gen. Charles Flynn's brother as well as a leading pro-Trump supporter who strongly supported overturning the November 2020 election results. He received a presidential pardon from the former President Trump after pleading guilty to charges that included lying to the FBI.
William Walker wrote in his prepared testimony to the senators that he received Sund's initial cry for help at 1.49 p.m. and quickly sent the request to senior Pentagon officials. But he did not get approval until after 5 p.m. although his troops were loaded in buses and ready to help.
By the time the Pentagon officials gave their stamp of approval, the violent protesters had breached and attacked the historical building and the congresspersons were fleeing for safety with help from the brave Capitol police officers, many of whom were badly injured and some of whom died, Brian Sicknick on that day and others later on.
Walker said that the then-acting Defense Secretary Christopher Miller had slow-walked Sund's request. At 5.20 p.m., under a time period of twenty minutes, the District of Columbia National Guard arrived at the Capitol, to help the officers who had been struggling to contain the thousands of violent protesters.
Walker wrote that they helped to re-establish the security perimeter at the east side of the Capitol so that the Joint Session of the Congress could resume its constitutional duties of certifying the electoral college votes and announcing the results of the election.
Walker's testimony has confirmed what the three officials in charge of protecting the lawmakers have already said time and again, that the Pentagon slow-walked their request for the National Guard.
Walker said that "The Army senior leaders did not think it would look good" if troops were sent to the Capitol and also worried about further incitement of the violent mob. He also said that acting Army secretary Ryan McCarthy was not on the call, even though he had closely coordinated with Walker during the military's response to civil unrest during the racial injustice protests that took place in DC last summer.
Image Credit Twitter