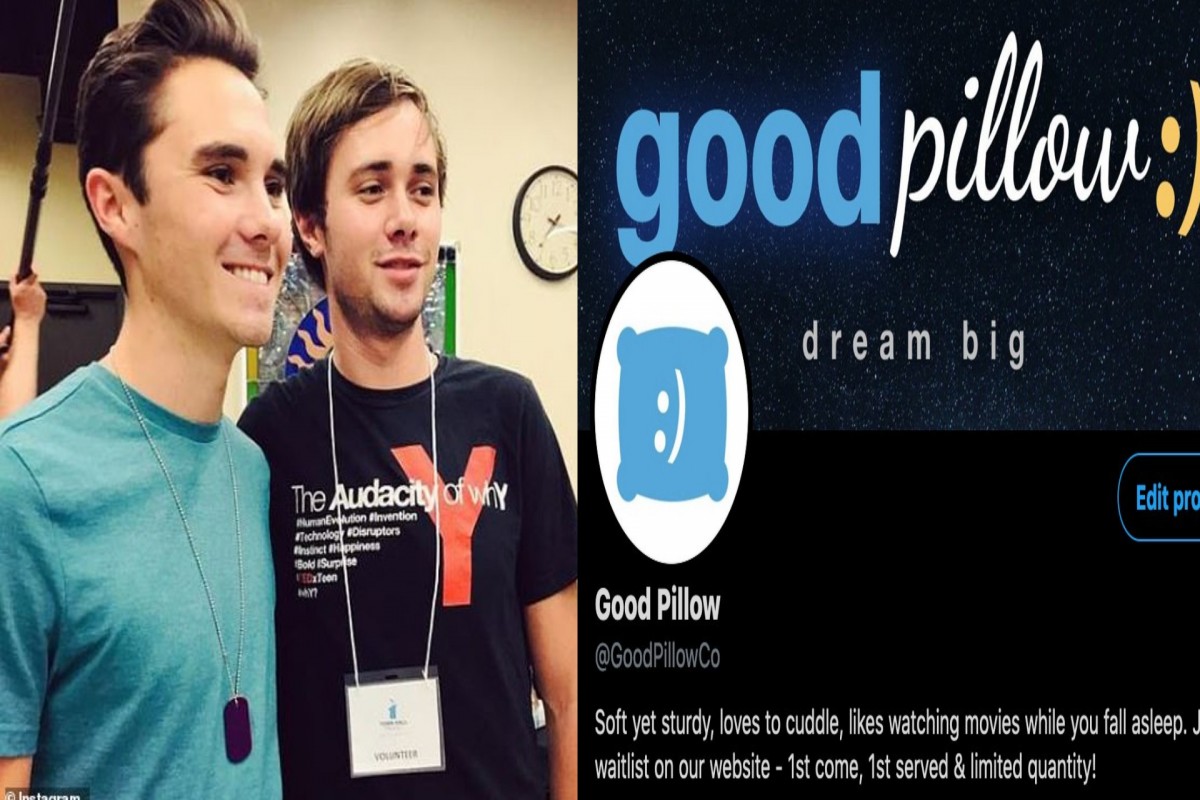 This week Good Pillow was launched online by David Hogg and William LeGate. The duo decided to have a good "pillow fight" with Mike Lindell, the CEO of MyPillow, who has faced a backlash for spreading election conspiracy theories.
The gun control activist David Hogg and the software engineer William LeGate floated the idea of taking on the MyPillow CEO Mike Lindell on Twitter and this germ of an idea is slowly becoming a reality.
Lindell's personal account and MyPillow's business account were banned last month for spreading false information after the Capitol riot. After his personal account was banned, Lindell tweeted in the early hours of the morning from the company's official Twitter account leading to its ban. The account had approximately 45,800 followers on Twitter.
After the Capitol riots, a photo of Lindell of holding notes that allegedly advocated martial law was taken, when he was on the way to meet Trump. This photo had an adverse impact as major retailers such as Bed Bath & Beyond and Kohl's stopped stocking MyPillow products ostensibly because of poor sales.
Thousands of Americans had signed a petition asking companies to stop stocking the brand and the campaign has gained about 90,000 signatures in the past month.
Welcome, team!
I'm so excited to share this important update on our progress. Thank you for turning our dream into a reality.

If you'd like to be notified when preorders are available sign up at:https://t.co/a2GNggIZJz pic.twitter.com/C0rf27484W

— #GoodPillow (@GoodPillowCo) February 9, 2021
Within twelve hours of its first tweet on Tuesday, the Good Pillow account got more followers than the MyPillow account and currently stands at close to 60,000 and counting.
On Tuesday, the duo posted an update saying that the new company would be committed to supporting charities and employ unionized American workers. It would sustainably source its products and would pledge to do "Good."
They wrote that their objective is to support a "Good night's sleep" through a sustainable and ethical company.
Hogg said that over 8,000 people registered in pre-orders on their website and LeGate, the financier of the startup, said that the items should be available for sale in a month's time.
When a search for a company registered as Good Pillow or a variant was conducted at the U.S. Patent and Trademark Office, no result was obtained to date.
When asked for comments Lindell had told Axios, "Good for them…nothing wrong with competition that does not infringe on someone's patent."