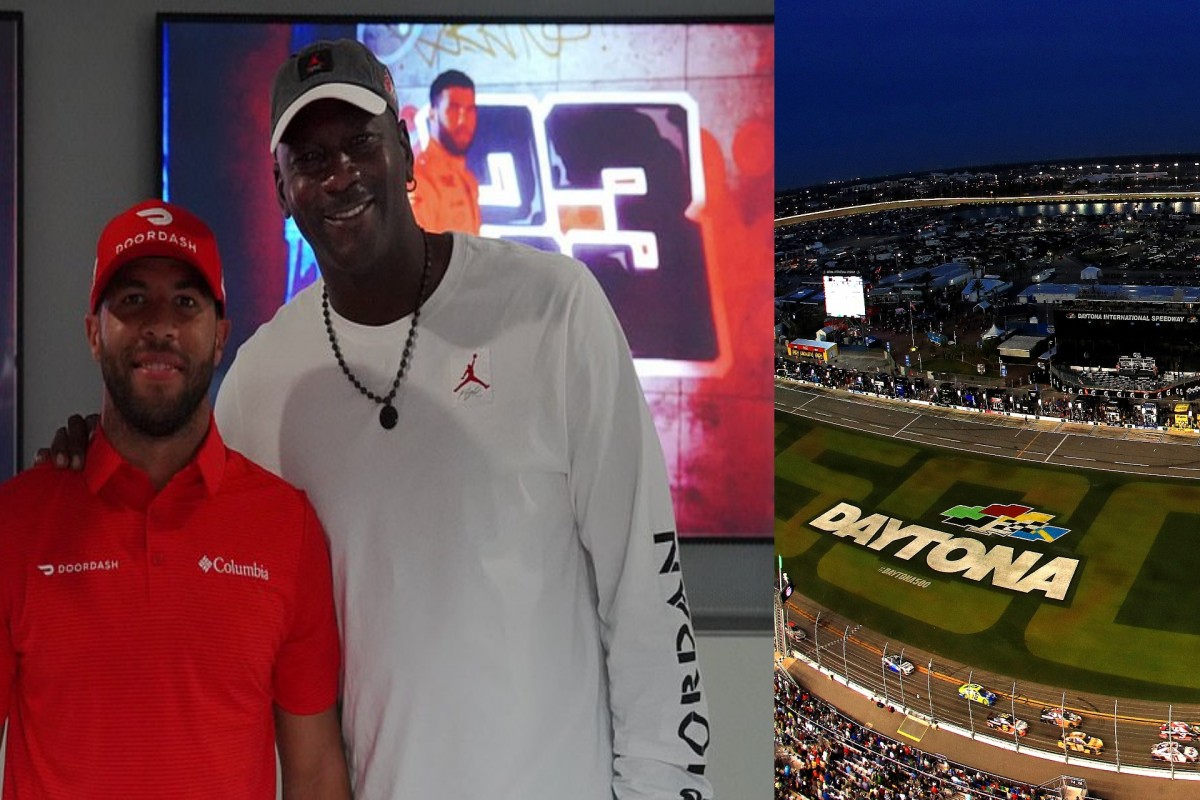 On Sunday, Michael Jordan will make his official debut as owner of a NASCAR team along with co-owner Denny Hamlin.
Bubba Wallace, the only Black full-time driver at NACAR, told The Associated Press on Saturday that the owners seemed to be more nervous and he was over there ready to go.
The team with Jordan had formed last year but due to the COVID-19 pandemic, Wallace had not met Jordan. Wallace answered a lot of questions about Jordan and said that he was in awe of the NBA star. He said that felt overwhelmed meeting with Jordan and that when the six NBA champions and Hall of Fame star entered the room he thought, "Oh wow, this is for real."
Wallace, together with Hamlin and Jordan, have filmed a promo. It is scheduled to go on air on Fox, before the Daytona 500 on Sunday.
Wallace has been an activist who successfully called for the ban of Confederate flags at the racetracks, with help from corporate America, to fund the series.
The meeting has happened..

Now it's time to race! pic.twitter.com/6D0IggXJo1

— Bubba Wallace (@BubbaWallace) February 13, 2021
The 27-year old racer has spent three seasons as part of Richard Petty Motorsports team, which faced immense challenges to overcome sponsorship problems. He drove the iconic No.43. As his successes grew, he could move upwards.
He sped in the No.23 Toyota, Jordan's Bull number, at Speedweeks. On Sunday, he starts at sixth. He says that their car is super fast and it is one of the fastest cars in the garage. Wallace has won six times, while competing in the Truck Series. He is waiting for his first car win, especially in front of Jordan.
The Daytona 500 generally has a bevy of actors, musicians, sports stars and other celebrities and people gather near the starting grid to spot them, creating a party and festive scene. Wallace's car too would have been surrounded as fans and media would love to have got a glimpse of their favorite NBA star Jordan but the pandemic has put a stop to it and Jordan will watch from the suites.