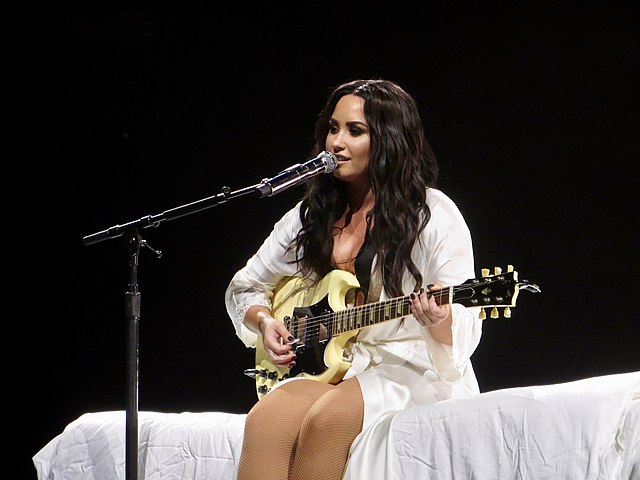 In a tell all documentary, celebrity actress, Demi Lovato reveals  about her near fatal 2018 drug overdose causing 3 strokes, 1 heart attack and some brain damage. Pop star, Demi Lovato has revealed that her drug overdose in 2018 resulted in her suffering from three strokes and a heart attack. The 28-year-old Disney star also suffered some brain damage which caused blind spots and a temporary disability that prevented her from reading.
The singer will be appearing on a documentary on YouTube called Dancing with The Devil (DWTD). It will premiere on March 23  with two full length episodes on the 23. It is a four-part series, directed by Michael D. Ratner. The last two episodes will be released weekly on the next two Tuesdays according to Rolling Stone.
Ratner said that filming began in 2018 during the singer's Tell Me You Love Me World Tour. It stopped abruptly in July, in the same year. He said that the series was an honest look at her life and struggles and her discovery of the importance of physical, mental and emotional health.
On July 24, two days before a stage appearance in New Jersey, Lovato was taken to a Los Angeles hospital as she had suffered from an overdose of a narcotic substance, which has allegedly been heroin.
"I'm starting over…" On March 23, @ddlovato lays it all on the line in her 4-part #YouTubeOriginal series #DemiDWTD. Get a sneak peek of her new song Dancing with the Devil in the full trailer, only on @YouTube → https://t.co/FUK3RAkJyS pic.twitter.com/2kC1BpHvVK

— YouTube Music (@youtubemusic) February 18, 2021
On July 25, representatives had issued a statement to Variety saying that the star had not succumbed to an overdose. It also said that she was surrounded by family and friends. It also acknowledged the prayers and support from everyone and asked for privacy.
A three-minute clip of the documentary managed to convey the essence of Dancing with The Devil. The Sonny with A Chance actress admitted that she had overdosed and was almost dead. She said that her doctor said that she had five to 10 more minutes after suffering from 3 strokes and a heart attack. She also suffered brain damage which left her with blind spots that prevented her from driving and reading.
Her friend mentions "heroin in the clip. It also shows an image of a tattooed hand hooked to an IV. It is covered in medical tape, with a hospital band that has Lovato's birthday — August 20, 1992 and her hospital admission date — 7/24/2018. Her family and friends including Elton John and Christina Aguilera will also appear in the series.
Demi Lovato says, "I'm so excited to finally share this story with you that I have held on to for the last two years. #DemiDWTD coming soon!"