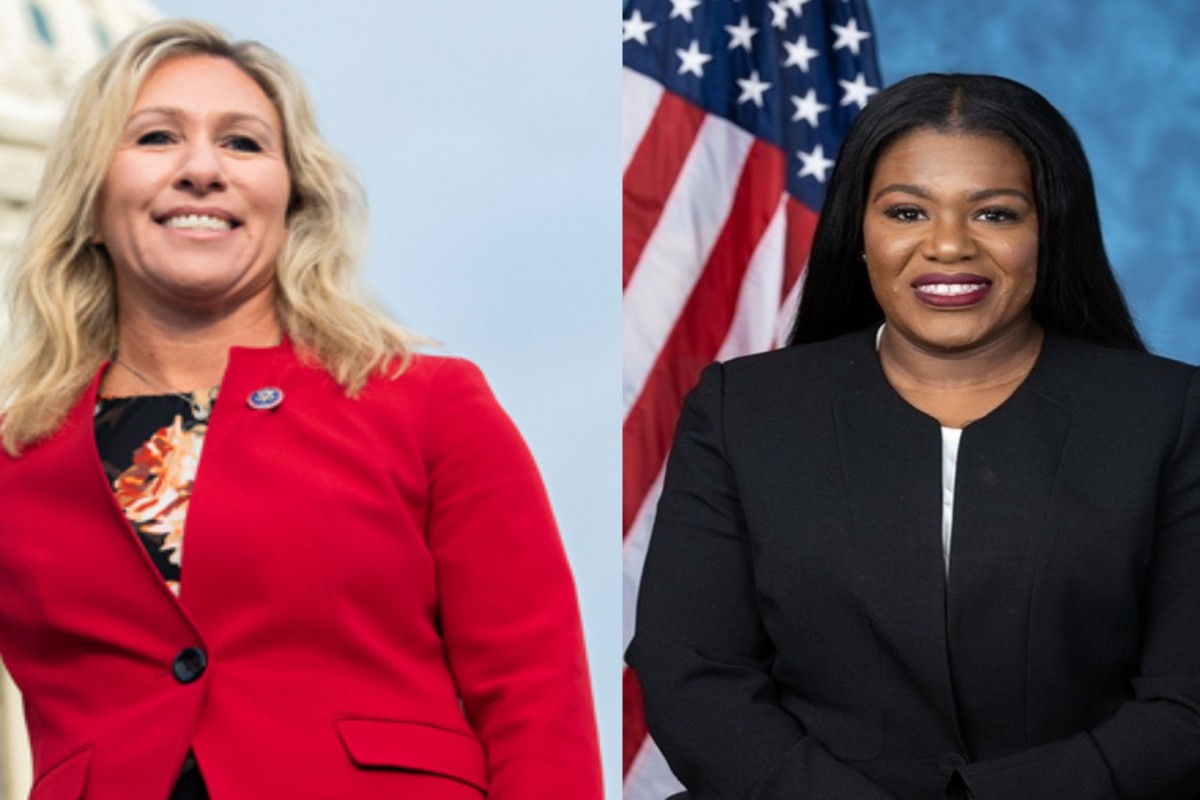 House Democrat Cori Bush is shifting her office away from the office of House Republican Marjorie Taylor Greene after the latter and her staff berated the former and her staff. The altercation took place in the underground tunnel that connects the Capitol and the Cannon House Office Building.
Both the representatives had offices in the same floor of the Longworth House Building, whose rooms  house the offices of the House representatives. Bush is moving away for the safety of her team. An aide for Nancy Pelosi told NBC that the room assignment change was made following a direct order from the House Speaker.
Bush had said that the altercation had taken place on January 13 and that Greene had come behind her, shouting loudly onto her phone. Greene did not wear a mask and this is troubling for Bush and her team as many House colleagues have said that they tested positive after being in a room where Greene was also present, "during the white supremacist attack on the Capitol."
She also added that although she had asked Greene to wear a mask, several times, the result was that she was berated by her House colleague. So she had decided to move away for the safety of her herself and her staff.
Marjorie Taylor Greene also took to Twitter, a platform where she is active and attaching a video. In the video, she walks down a hallway and speaks into a handheld camera. She has a black mask, similar to the one she wore when she opposed Trump's second impeachment on the House floor, below her chin, with the word "CENSORED" on it. She said that Bush berated her.
Both these representatives are at opposite ends in their beliefs and attitudes. They have very, very few commonalities except perhaps being first time elected representatives.
Cori Bush is a fierce advocate of the Black Lives Matter movement. She has asked for those representatives who violated Congress rules to be investigated and brought to book. She is outspoken and has called for strict action against all the insurgents who have been directly or indirectly involved in the Capital siege.
Marjorie Taylor Greene can be called "controversy's child." Some of her controversial behavior includes speaking in favor of QAnon, in favor of Trump while berating the Black Lives Movement, liking posting calling for violence against Democrats and for floating wild allegations against people for natural disasters like the California wildfires. She has also indirectly threatened the press, removed news crew from events and accosted a survivor of the Parkland, Florida school shooting incident earlier.