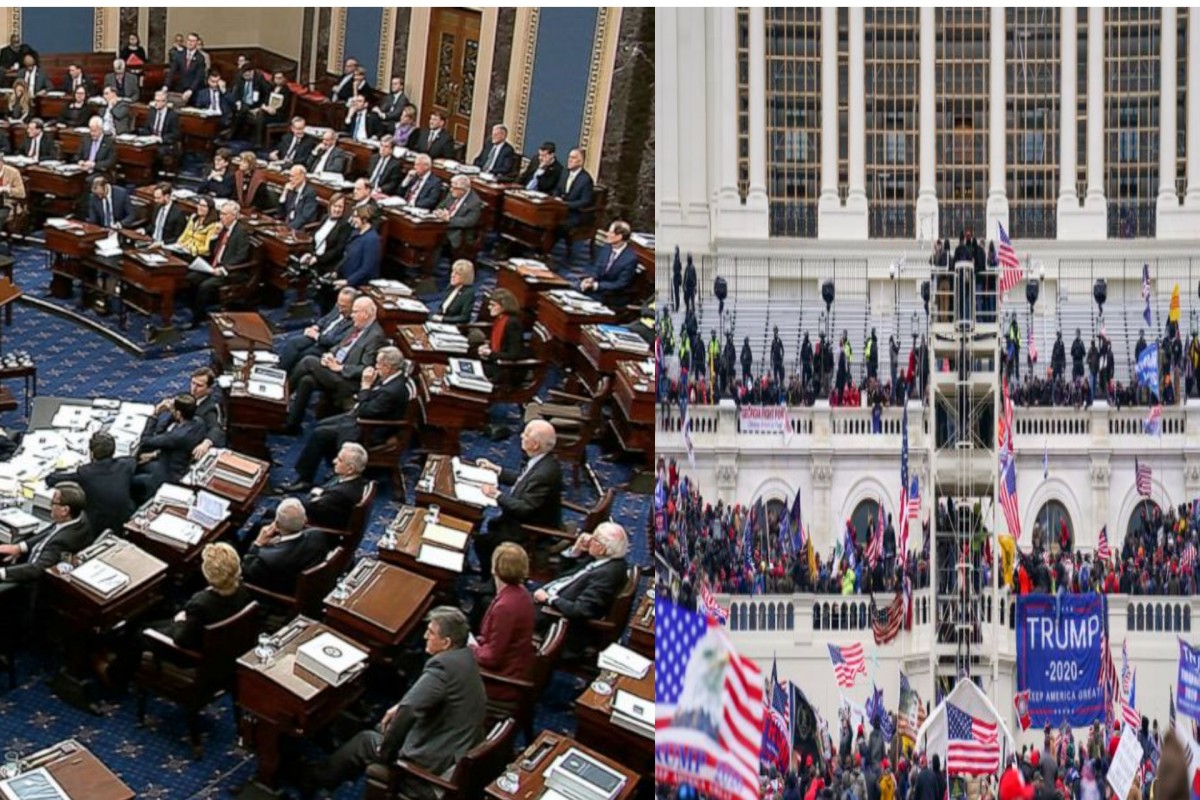 On Tuesday, the Senate voted 56-44 to proceed with the impeachment trial of President Trump. The vote was necessary as some Republicans put forth the argument that it was unconstitutional to impeach a former president. Six Republicans temporarily crossed over to give the Democrats a majority   and the impeachment trial is set to begin on Wednesday.
There was a three and a half hour debate where the defendants and the prosecution put forth their arguments for and against the constitutional validity of holding an impeachment trial of a former government official, in this case a former President.
Lead impeachment manager Jamie Raskin said, "You ask what a high crime and misdemeanor is under our constitution? That's a high crime and misdemeanor." These comments were made after the prosecution team led by the Democratic representative Raskin played a dramatic video that was filled with violent scenes from the Capitol riot and was interspersed with rhetoric from Donald Trump.
Meanwhile the defense started on a vague note, with Trump's lead lawyer Bruce Castor rambling on and admitting that Trump was a 'former President' and saying that the object of the constitution had been achieved as he was removed by the voters.
These comments allegedly sent Trump into a rage as he was watching the proceedings at his new home in Mar-a-Lago. The former Trump and many of his followers refuse to believe in the validity of the electoral college votes even after the swearing in of Joe Biden and in the vote of the majority of Americans who had chosen Joe Biden to be their President.
Bill Cassidy, the senate member from Louisiana, whose vote for impeachment was a big surprise, said that the "disorganized" and "random" representation by Trump's legal team and the facts presented by the House managers made him vote in favor of the impeachment trial.
Although the trial will be underway in a few hours, there is probably zero chance of Trump being impeached by the end of the trial as it is considered almost impossible for the Democrats to get 17 Republicans (the number needed to impeach him) to vote with them, to impeach Trump.