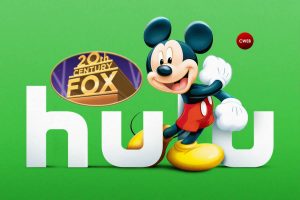 Disney drops the Fox name from its brand. Disney (DIS) announced on Monday it renamed, 20th Century Fox Television, as 20th Television as a rebranding effort deleting   "Century" and  "Fox" from the studio's name.
ABC Studios and ABC Signature Studios will get a new name change to ABC Signature.  And, Fox 21 Television Studios will change its name to Touchstone Television. Disney closed a $71 billion deal to acquire many of Fox's assets in  2019.
"Our new studio names and logos mark a new day for ABC Signature, 20th Television and Touchstone Television while honoring their rich histories and the creative power of The Walt Disney Company," Craig Hunegs, Disney television studios president, said in a statement.
The remaining assets from Fox, Fox Entertainment, Fox Sports and Fox News are a part of Fox Corporation, which is not a part of  Disney.
In other news  Besides advance reservations required, the Disney theme parks feel surreal to customers due to Covid-19 safety  protocols put in place.
Florida has the highest reported cases of Coronavirus.
Some investors are very worried  about Disney since it took a nearly US$5 billion charge due to the pandemic and shifting media habits. COVID-19 wiped out US$3.5 billion in operating profit in the parks division.
"The majority of businesses worldwide have experienced unprecedented disruption as a result of the pandemic," Disney Chief Executive Bob Chapek told analysts. "Most of our businesses were shut down, and this had a huge impact."
Photo by Morning Brew on Unsplash
Partial Photo Image Credit : CWEB