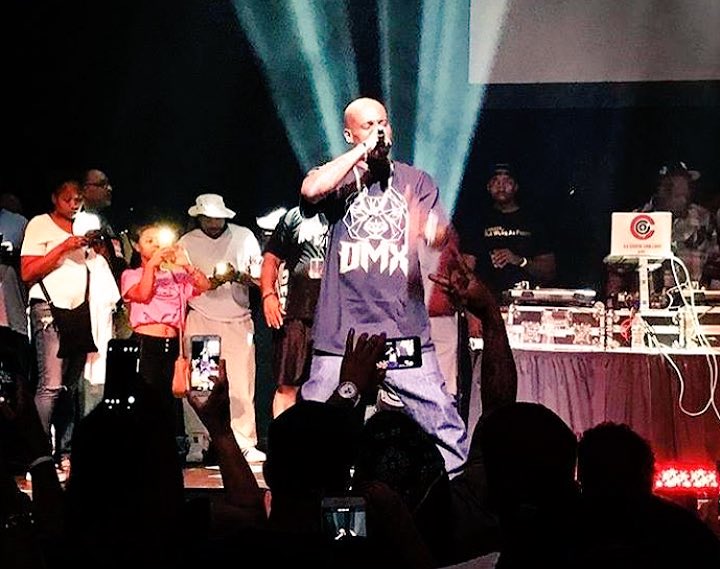 On Friday night, American rapper DMX overdosed. He has been admitted to hospital and is said to be critical. TMZ reported that the rapper was taken to a hospital in White Plains, New York.
Sources also told TMZ that the rapper was home when he overdosed and this also triggered a heart attack. There are conflicting reports from sources. One mentions that he still has some "brain activity" while the other says that he is in a "vegetative state" and the doctors are not sure whether he would make it.
TMZ has reported the New Yorker' rapper's long uphill battle with substance abuse. DMX has publicly acknowledged his addiction. According to Rolling Stone, he went into rehab in 2017, "to be a better father, friend and entertainer."
He checked himself into rehab in 2019, the last time after a tax evasion stint of 12 months. He had apologized to his fans for the cancellation of his shows.
The Rough Rider label rapper returned to the stage in Vegas after the rehab. He had told fans, "When you fall down, get back up." He also mentioned that everyone has gone through some s**t in life and that one does not know what God is willing to do for them until one needs him to do that.
— DMX (@DMX) October 10, 2016
In July 2020 DMX had an epic face off with Snoop Dogg. More than 500 thousand viewers tuned to watch the Verzuz battle. This was ample proof that he was still a rapper and songwriter who could draw in audiences.
Many rappers and friends have taken to social media asking for prayers and support for him. Eric B, of the duo Eric B. & Rakim, posted a photo of him with X. He captioned it "Please pray for my brother DMX." He added the hashtag #DMX hospitalized.
Earl Simmons, popularly known as DMX, is a critically and commercially acclaimed rapper. He was collaborating with Griselda Records, Pop Smoke, Bono from U2 and other singers for his latest album, before his overdose.