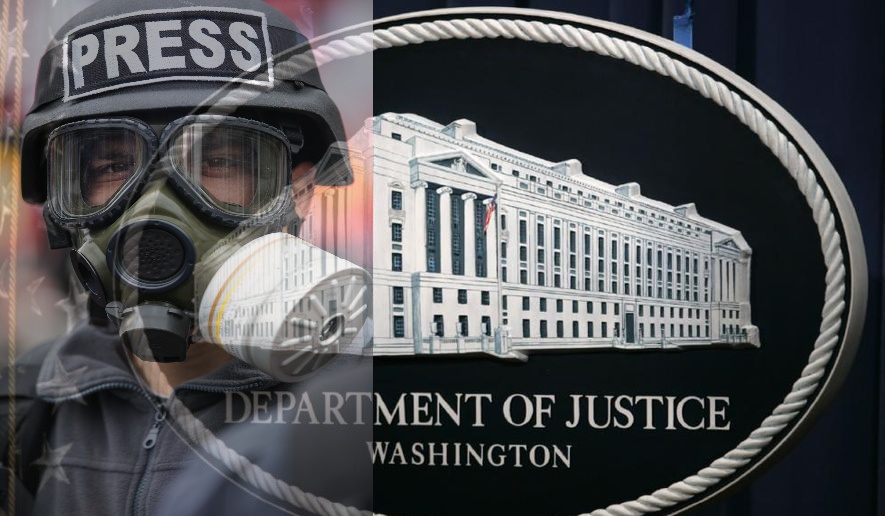 On Friday, The Washington Post reported that the Department of Justice (DOJ) secretly got the telephone records and tried to obtain the email records of three journalists who were the with the Post. This happened under the Trump administration. These reporters were Greg Miller, Ellen Nakashima and Adam Entous, who is now with the New Yorker. At that time, the reporters had been investigating Russian interference in the 2016 election.
Earlier this week, the reporters received three separate letters from the DOJ informing them of the inquiry. The letters stated that the records were of calls made from April 15 to July 31, 2017 on work, home and mobile phones.
The letter did not state the reason for obtaining these records nor did it say when approval was given to obtain the records. However, a department spokesperson told the agency that they were obtained last year, when William Barr was the Attorney General. The DOJ said that the information was accessed after following due procedure.
On Friday evening, Marc Raimondi, a spokesman for the Justice department said in a statement on Friday that the department followed the department procedures within its media guidelines legal policy when it obtained telephone call records and non-content email records from media members as a part of a criminal investigation into the unauthorized disclosure of classified information.
Raimondi also said that the targets of their investigations were not news media recipients but were those who provided it to the media as they had access to such information and they lawfully failed to protect it.
The three journalists had written an article about classified intelligence intercepts on July 21, 2017. The piece suggested that the then Russian Ambassador to the United States had a discussion with Senator Jeff Sessions and the topic of the discussion was reportedly the Trump campaign.
Although the action was condemned by many including the American Civil Liberties Union, Bruce Brown, the executive director of the Reporters Committee for Freedom of the Press and some Democrats, as an infringement on the First Amendment, phone tapping has occurred in past administrations as well, whenever the there is an investigation into leaks for national security reasons.