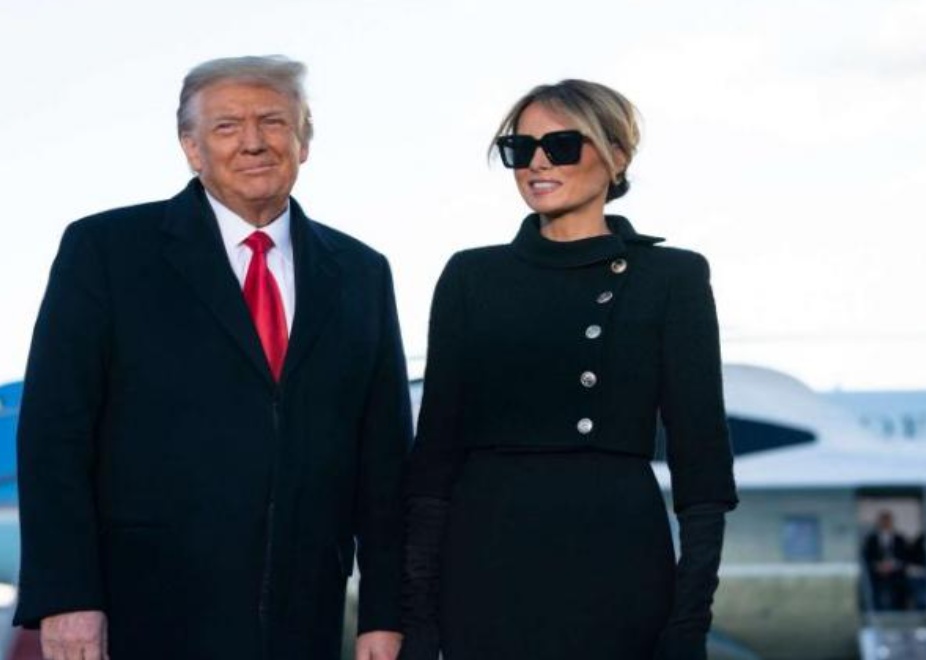 Donald Trump' website — 45 Office to Host Fans' Messages and to Book Him for Live Events: Is It a Run Up for 2024?
On Monday, a new website called 45 Office made its debut on the Web. A short statement described it as a platform that it would allow individuals to contact, to schedule requests and press inquiries "for President and Mrs. Trump." It also mentioned that both of them looked forward to "staying in touch."
The website contains a page with a summary of his presidency in the White House. Another page is available where supporters can comment, ask for a personalized greeting or book the couple for private events.
This website has made its appearance within three months of him leaving office. However, it has been the need of the hour for him to communicate with a large following as he was banned from various social media platforms such as Twitter, Facebook, YouTube and more, after the January 6, Capitol riot.
Trump has been surprisingly quiet about directly vocalizing his future plans though he has dropped many hints that he is looking for a second term or as he sometimes termed it — " a third term" as he still questions why Biden was able to win.
Earlier this month, during a press conference, he had asked his supporters to fill in the coffers of his office if they wished to take back the future of America. Reports say that he has already accumulated more than $250 million after he lost the November 2020 election.
This weekend, at a wedding reception conducted at his resort Mar-A-Lago, in Palm Beach, Florida, he had asked the crowd if they missed him, after speaking against President Biden. He also mentioned the border crisis with Mexico and the strained relations with China.
He told the crowd that he'd been watching the news and was aware of the two problems. He also mentioned the unsubstantiated claims of election fraud in 2020 despite his own Supreme Court nominees saying that there was no fraud. Trump, once again, questioned how Biden won, despite it being a reality.