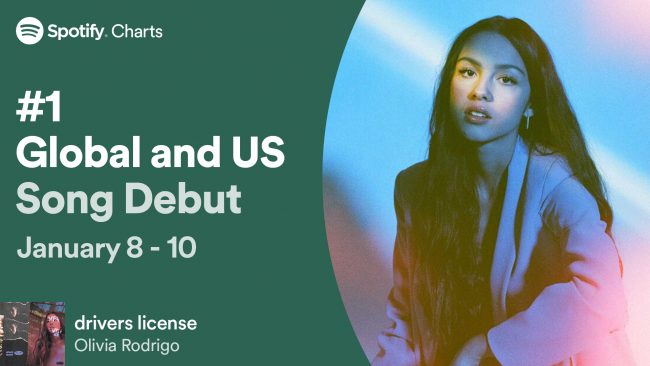 Olivia Rodrigo's "Drivers License" is not climbing atop but also staying at the peak for a fifth week in the Official Singles Chart also called as U.K. singles Charts. It was also number one for a month on the Rolling Stones Top 100 Songs. It also hit the top spot in the Billboard 100 when it debuted.
The Official Charts Company (OCC) compiles physical sales, paid for downloads and streaming for the British record industry. The OCC has said in reports that weekend sales and streaming activities have ensured that "Drivers License" with almost 10,000 sales is in the lead in the First Look Chart.
Last week the song was premiered live by Rodrigo on The Tonight Show Starring Jimmy Fallon.
drivers license is out everywhere. imma cri pic.twitter.com/q6b55QwUpx

— Olivia Rodrigo (@Olivia_Rodrigo) January 8, 2021
Other songs that are climbing the charts include Dutch EDM start Tiesto. He may possibly reach the U.K. top 5 for the third time as his track "The Business" lifts 11-5. It was released on September 25, 2020.
After the top five, it's the time for new entrants to make their mark. Currently at No.16, West London rappers Digga D and AJ Tracey could possibly be the duo would take the week's highest new entry spot. Their song "Bringing it Back" is now the most streamed new entry. It was released on February 4, 2021.
Cardi B's new song "Up" closely follows their track and is just one spot behind the West London rappers. It was released very recently by Atlantic Records on February 5, 2021. This is her first track since "WAP" a track that was at the top of most of the charts in 2020.
The Chart Week has a specific time from 00:01 Friday to midnight Thursday.
Image Credit Twitter