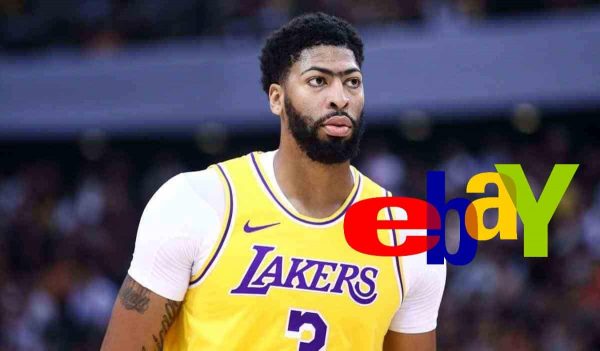 Today, Tuesday, December 22, eBay launches a virtual "Santa Sneaker Drop," with NBA star Anthony Davis at 12pm ET. It will end at 11:59 p.m. on December 24, 2020.
Participants have to use augmented reality (AR) to win a pair of sneakers including Travis Scott x Air Jordan
1, the Sean Wotherspoon x Nike Air Max 97/1, the Off-White x Air Jordan 1 Chicago and many more.
Activate the experience by using the camera on a mobile to open a virtual sneaker box that reaches you through a chimney and it will let you know if you are the lucky winner of a pair of sneakers. Follow the instructions on eBay and get five chances per day to win a pair.
There's also a video where Santa Claus asks Davis to help him deliver hot sneakers. Davis swerves and over 500 pairs fall out of the sled. Davis partners with eBay to convert the dropped sneakers into a sneaker drop, to make up for his earlier lapse.
Both the parties expressed their delight in this partnership.
In a statement Davis said, "I never imagined having a chance to team up with the greatest big man of all time, and I'm grateful that eBay has given me this once in a lifetime opportunity to work with Santa this holiday. Sneakers are at the top of millions of wish lists this year, and we're hoping to make holiday dreams come true for sneakerheads across the country."