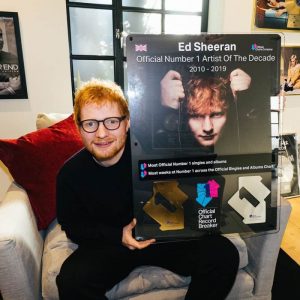 Ed Sheeran and Cherry are childhood sweetheart, they met while they were in school.
The couple are reportedly expecting the child in the coming weeks after keeping pregnancy quiet during lockdown.
A source told The Sun: 'Ed and Cherry are over the moon. They're very excited, but have kept things very low key.
'Lockdown was a perfect excuse not to be seen out and about too much, but things are getting closer and the excitement has been building so they have started telling friends and family.
Photo Credit : Instagram Ed Sheeran