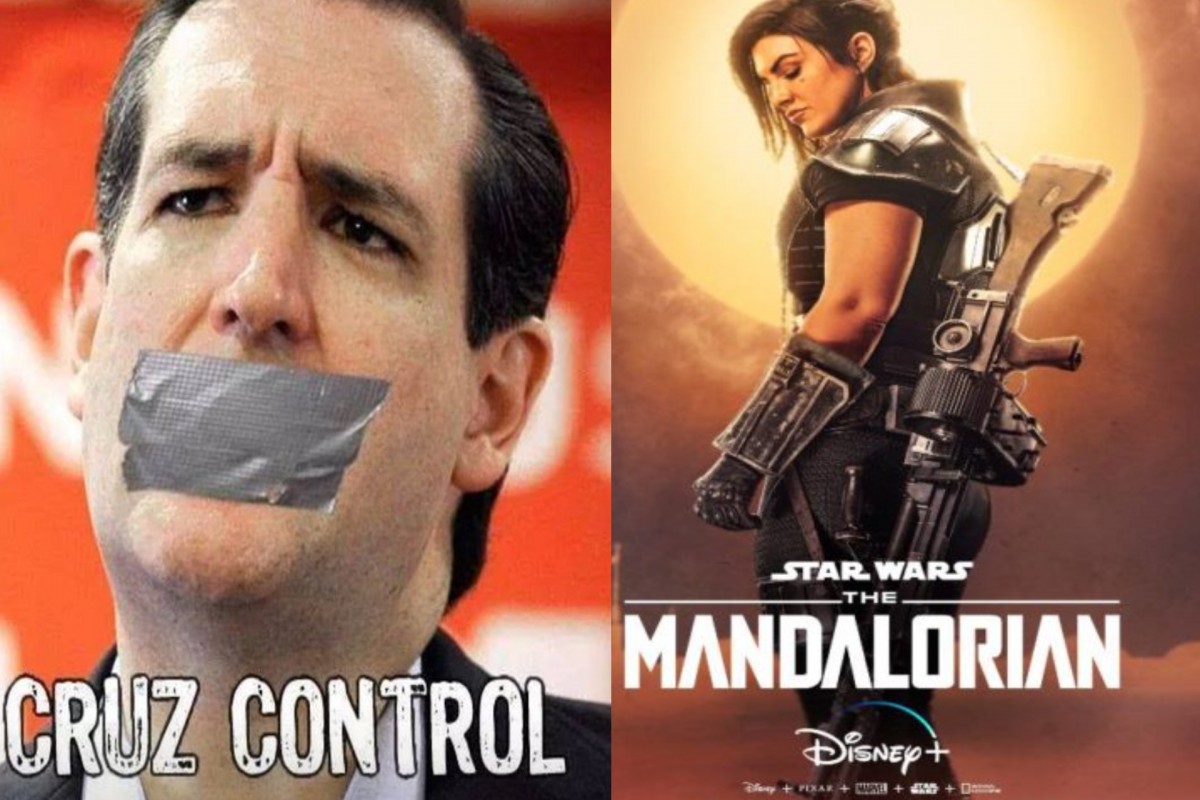 The Daily Wire is helping make one of my dreams to develop and produce my own film – come true Gina Carano told Deadline which initially broke the news. I am sending out a direct message of hope to everyone living in fear of cancellation by the totalitarian mob. I have only just begun using my voice which is now freer than ever before, and I hope it inspires others to do the same. They can't cancel us if we don't let them."
Senator Ted Cruz has come to the defense of conservative actress Gina Carano, after Disney fired her from the cast of The Mandalorian over her controversial social media posts.
Actress Gina Carano has lost her role in the Disney+ Star Wars series The Mandalorian. The former MMA fighter is not new to conspiracy theories and has posted rightwing and controversial information from a lot time. But her latest social media post outraged too many for her remain a part of Lucasfilm.
Gina Carano Hits Back, Announces New Movie Project With Ben Shapiro's Daily Wire: "They Can't Cancel Us If We Don't Let Them" https://t.co/6mirYhffZK

— Deadline Hollywood (@DEADLINE) February 12, 2021
On Wednesday, the media house announced that the 38-year old Gina Carano was no longer on the Mandalorian cast. They said that they had no plans to hire her in the future and also added that they found her social media posts "abhorrent and unacceptable."
She played a powerful recurring character named Cara Dune and had appeared in two seasons of the series. The role that this mixed martial artist played was that of a warrior-mercenary on a frontier planet. She frequently teamed up with the Mandalorian to deal with an old nemesis and the remnants of the evil Galactic Empire.
We need to clean up the election process so we are not left feeling the way we do today.
Put laws in place that protect us against voter fraud.
Investigate every state.
Film the counting.
Flush out the fake votes.
Require ID.
Make Voter Fraud end in 2020.
Fix the system. 🇺🇸
— Gina Carano 🕯 (@ginacarano) November 5, 2020
She said that the U.S. political climate was similar to the murder of Jews by the Nazis in Germany. She even questioned how it was different from hating someone for their political views.
Although she deleted the post it was shared to many and led to a trend with the hash tag #FireGinaCarano. Her firing was cheered by some and one mentioned Disney as well saying "you reflect poorly on your employer and they want nothing to do with you."
It also led to another one which said #CancelDisneyPlus. Fox news contributor Mollie Hemingway and other right wing sympathizers also supported her.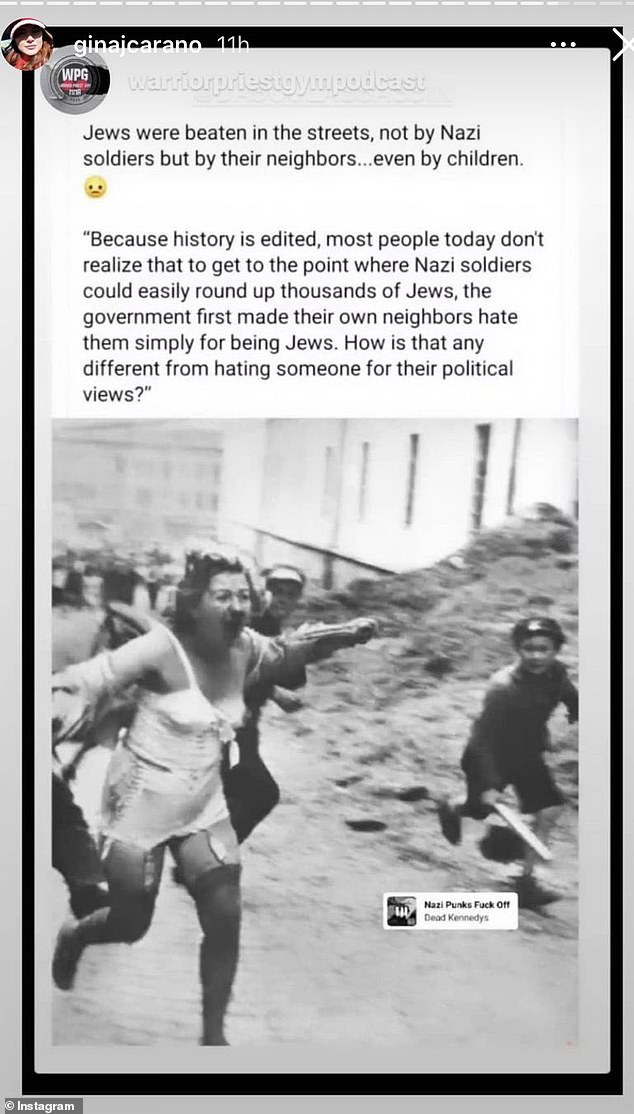 Some of her other controversial or conspiracy laden posts include
• Anti-mask tweets and images
• Support for Trump's claims on voter fraud
• Mocking trans people
• Blocking accounts that support Black Lives Matter protests on Twitter
• Encouraging conspiracy theories including one that pedophile billionaire Jeffrey Epstein was murdered
She had once said, "I bring the fire out in people. I'm not sure why."
Image Credit Pinterest