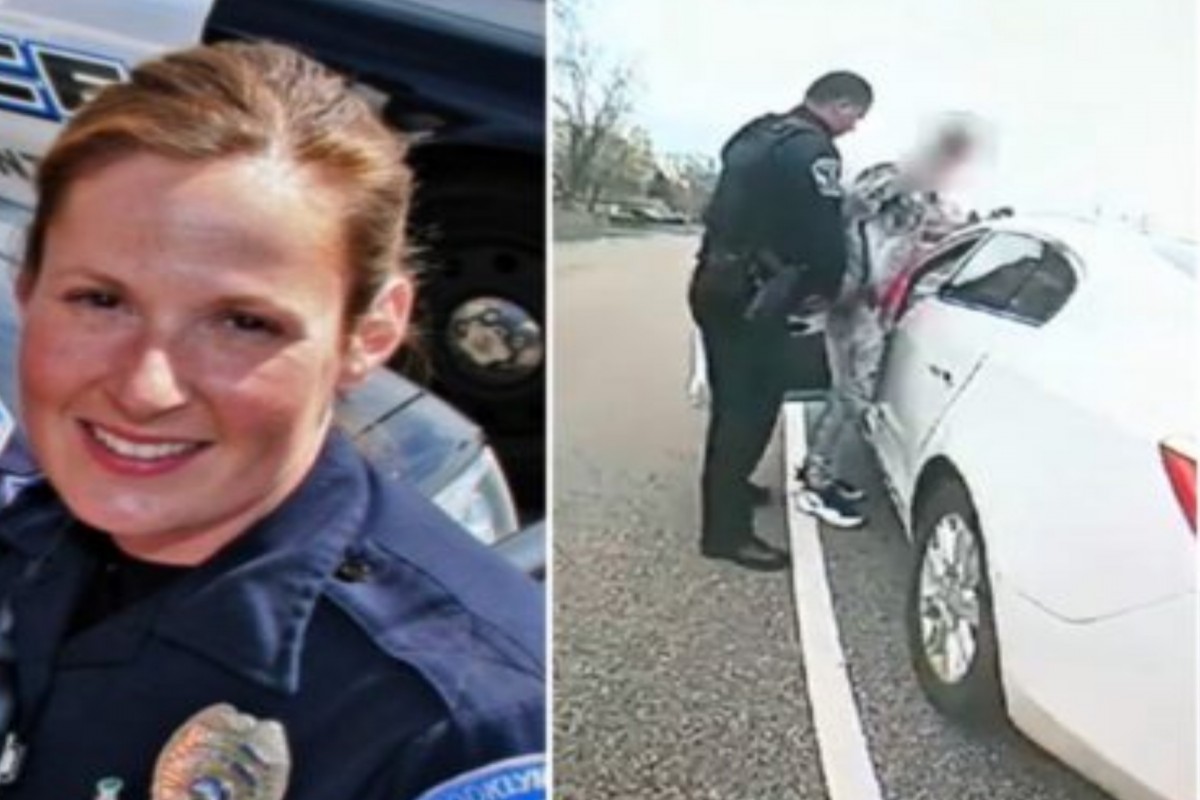 Kim Potter the ex-Minnesota police officer was charged with 2nd second-degree manslaughter for killing 20-year-old Black motorist Daunte Wright. Potter was arrested Wednesday morning at the Bureau of Criminal Apprehension in St. Paul. Second-degree manslaughter carries a maximum penalty of 10 years in prison. Charges will be filed this Wednesday by prosecutors.
Potter, 48, resigned Tuesday, along with Police Chief Tim Gannon.
Dante Right was  shot and killed during a traffic stop in the wake of the George Floyd trial. This has caused more tension in the city where riots are exploding.
Potter, a 26-year veteran and raining officer meant to use her taser, but instead fired her gun and killed Dante right. Daunte Wright's family said there's absolutely no excuse for this type of shooting. And feels the justice system is not fair to Blacks.  The shooting of Daunte Wright has  inspired protestors to riot and loot. Clashes between police and protesters, have  now gone on for three days.
Police say Wright was pulled over for expired tags, but they sought to arrest him after discovering he had an outstanding warrant. Dante has a  warrant for his failure to appear in court on charges for fleeing from officers and possessing a  gun without a permit during an incident  with Minneapolis police in June.
Moments before he was killed, Daunte Wright called his mother and told her he got pulled over. Daunte needed to get insurance information, his mother Katie Wright said. "I said OK, when the police officer comes back to the window, put him on the phone and I can give him all our insurance information," she said.
Minnesota officials declare state of emergency, compare Daunte Wright shooting to George Floyd. George Floyd's girlfriend was Daunte Wright's former teacher.
The officer who shot a black guy in the city of Brooklyn Center (Minnesota),did it by accident. This was stated by the head of the city police. According to him, the police officer confused a taser and a gun, and 20-year-old Dante Wright died due to an "accidental shot."… pic.twitter.com/y0DHUo4ypj

— Sam Wild (@SamWild34838434) April 13, 2021