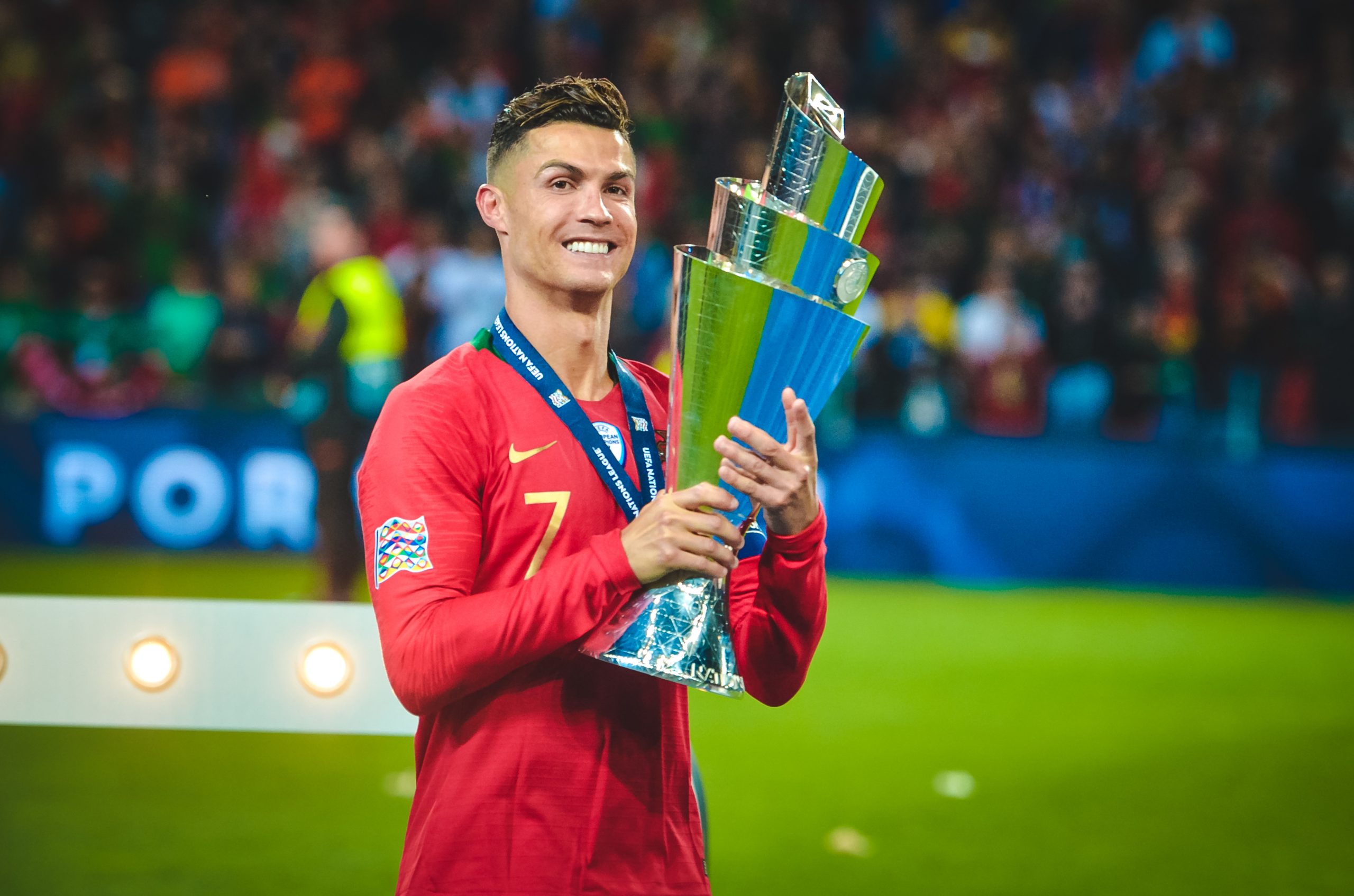 A few weeks ago, Cristiano Ronaldo had shoved aside Coca Cola bottles that were placed in front of him during a post victory press conference, of Portugal against Hungary. He had waved a bottle of water  and told everyone to drink water. Coca Cola, one of the official sponsors of Euro 2020, lost over four billion dollars after his gesture. On Wednesday, a Coca Cola-football fan threw a bottle of the popular beverage at the Juventus player after he celebrated his second goal of the game.
As Ronaldo was celebrating his second penalty goal, a bottle went past him. It was a bottle of Coca Cola. The footballer also had glasses of water thrown at him. His earlier action against Coca Cola had  led to a few copycat attempts from other footballers who moved aside Coca Cola bottles and Heineken bottles.
European Football's governing body had to step in and warn players to desist from such actions. The UEFA told the players that that both the beverage manufacturer and the beer manufacturer were official sponsors of Euro 2020. The players had contractual obligations towards sponsors. The governing body also mentioned that teams could face fines if they removed merchandise during press conferences or games in future.
Removing a sponsorship's merchandise is a form of hypocrisy. If a stand has to be taken against a company, players who wish to do so should be strong enough to boycott a game, which is sponsored by company against whom they protest as the company's money enables the game to be held. Making a dramatic temporary gesture may win eyeballs or eye rolls but it mainly indicates a kind of temporary hypocritical entitlement.
The Juventus player scored two penalties in Portugal's game against France. The game was tied at 2-2.  Ronaldo has also tied at the number one spot of scoring 109 international goals. This record was set by Iranian striker Ali Daei in 2006. Portugal is now placed at the third position in the group. It earlier lost to Germany. Both Portugal and Germany are at 4 points each.
Image Credit : Shutterstock ID: 1434660944 PORTO, PORTUGLAL – June 09, 2019: Portugal's Cristiano Ronaldo and team mates celebrate winning the UEFA Nations League Final with the trophy after the UEFA Nations League Finals match, Portugal