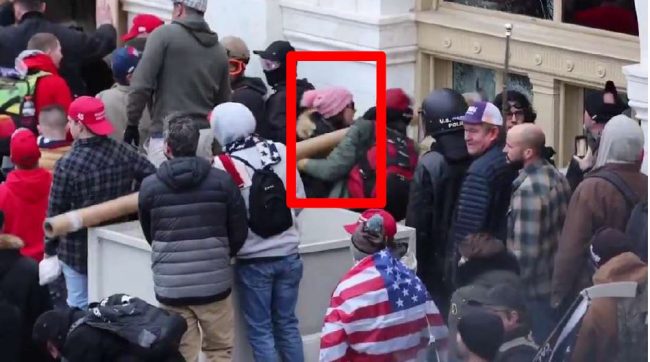 As the impeachment trial of Donald Trump is approaching, other criminal trials are also in the works as the FBI has arrested 235 people and counting, so far, for storming the Capitol on January 6, 2021.
Despite the passage of a month since the riot the federal agencies are tirelessly pursuing all those responsible for the riot and are also looking to gain insights on those who worked behind the scenes providing help as finance or logistics or any other means of help.
Alleged rioters have been arrested across the nation. All 56 FBI field offices are engaged in the process and some of the major protesters come from from cities and states such as Seattle in Washington, Las Vegas in Nevada, Corinth in Texas as well as Garnet in North Carolina and Marion in Illinois.
 The number of arrests are mounting as more and more information is obtained as officers pour through huge amounts of digital information in the form of videos and photos and follow up on tips sent in by family members, neighbors and friends who know the alleged rioters and send in tips as they have been disturbed by their actions and also by the rioters themselves who posted their riotous activities as posts on social media.
So far, 26 people have been charged with sedition, the most serious crime, which has a long prison term and heavy fines. Prosecutors are focusing on significant charges on specific individuals as a shout out to Trump supporters hoping that it would act as a future deterrent especially to white supremacists and members of far right organizations.
Protesters from 40 states have been arrested and this has been billed as the largest investigation after 9/11. Three categories of people have been found among the protesters: the far right/white supremacists, former military and government officers and current ones, who have since resigned and unremarkable Americans with no criminal history.
Many white supremacist groups roles including that of QAnon, the Oath Keepers and the Proud Boys is also emerging as a result of the investigations. Former elite military personnel including marines have also been arrested.
About 90% of the protesters were Americans with no criminal history or links to criminal groups with an average age of 40 and could be termed as middle class. These were some of the research findings by political scientists at the University of Chicago who studied their profiles.
The main common denominator between all of them is the love and regard they hold for Donald Trump.