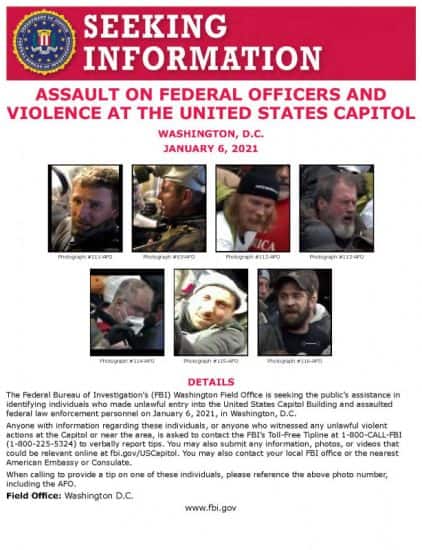 Fanone and two other officers spoke with ABC7's Sam Ford Thursday about their experiences during riots. Fanone said the rioters yanked him out along with them, beating him and tasing him.
According to Fanone, rioters were pulling other things off of him. Gear off his vest, and his badge and tried to grab his gun. "I thought about killing people," Fanone said.
"I remember guys chanting, like, 'Kill him with his own gun.' I was tased about a half dozen times on the back of my neck. That sucked… I thought about killing people," he added.
Fanone said the rioters had weapons, either of their own or taken from his fellow police.
"We were getting chemical irritants sprayed. They had pipes and different metal objects, batons, some of which I think they had taken from law enforcement personnel. They had been striking us with those," said Fanone, who added that he wasn't going to be sitting at a desk while an insurrection was happening at the Capitol.
"We need your help finding them!!" MPD tweeted.
Officer Fanone suffered a mild heart attack when we was repeatedly beaten & tased by his attackers during the Jan 6th insurrection.