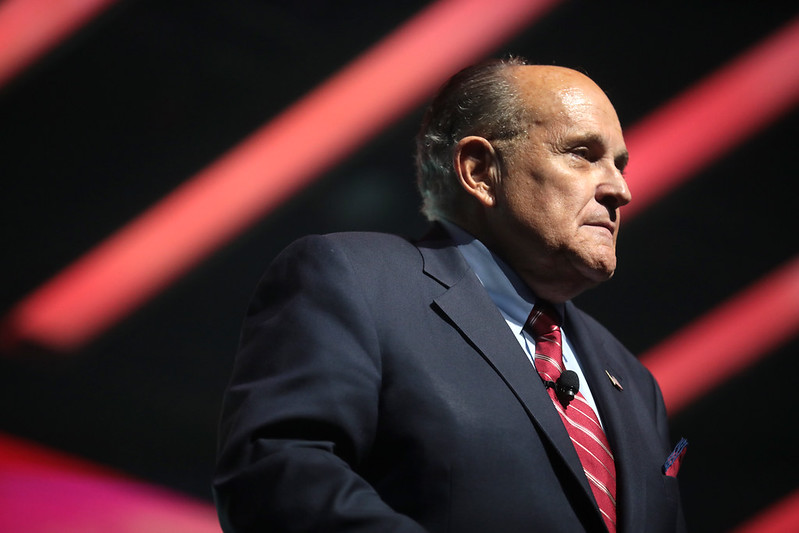 On Friday, federal prosecutors filed a reply saying that the "mere fact" that Rudy Giuliani is a lawyer who represented former president Trump does not make him someone who is "above the law or immune to a criminal investigation." This filing was made after Giuliani's lawyers attacked the legality of the warrants that had recently been made for his iCloud account in 2019 and for the warrant that was executed at his Manhattan apartment late April. The feds had seized 18 electronic devices. These devices belonged to Giuliani and his employees. The former mayor of NYC is being criminally investigated for his activities in and related to Ukraine.
Giuliani's lawyers say that the search of his iCloud account was not known to him. They also argue that the search may have violated his attorney-client privilege. They also argue that Trump has the right to protect his communications with his lawyer — Giuliani. They also mention that the recent search warrants may be tainted as they relied on information that was got from the search on the iCloud.
Another Republican lawyer, Victoria Toensing had also been served with similar search warrants and the feds have argued that a judge should deny requests to unseal the affidavits filed to obtain the warrants. Both the lawyers are requesting the judge to grant permission to unseal them.
Prosecutors say that just because they are lawyers, they have termed the execution of search warrants upon as illegal and inappropriate. They say that they are entitled to the extraordinary and unprecedented remedy of converting lawfully issued search warrants into subpoenas which would give them an opportunity to review their own material and then decide what the government can see. The filing says that this is not the law.
The prosecutors also reiterated that the mere fact that Giuliani and Toensing are lawyers does not indicate that they are above the law. It also says as lawyers that they are not immune to criminal investigations.
Giuliani tried to find incriminating information against Joe Biden and his son Hunter Biden's business deals in Ukraine. This hunt for information was carried out when it became known that Biden would be running against Trump. He also represented Trump in 2018 in the Robert Mueller's investigations into the Russian interference in the 2016 elections.