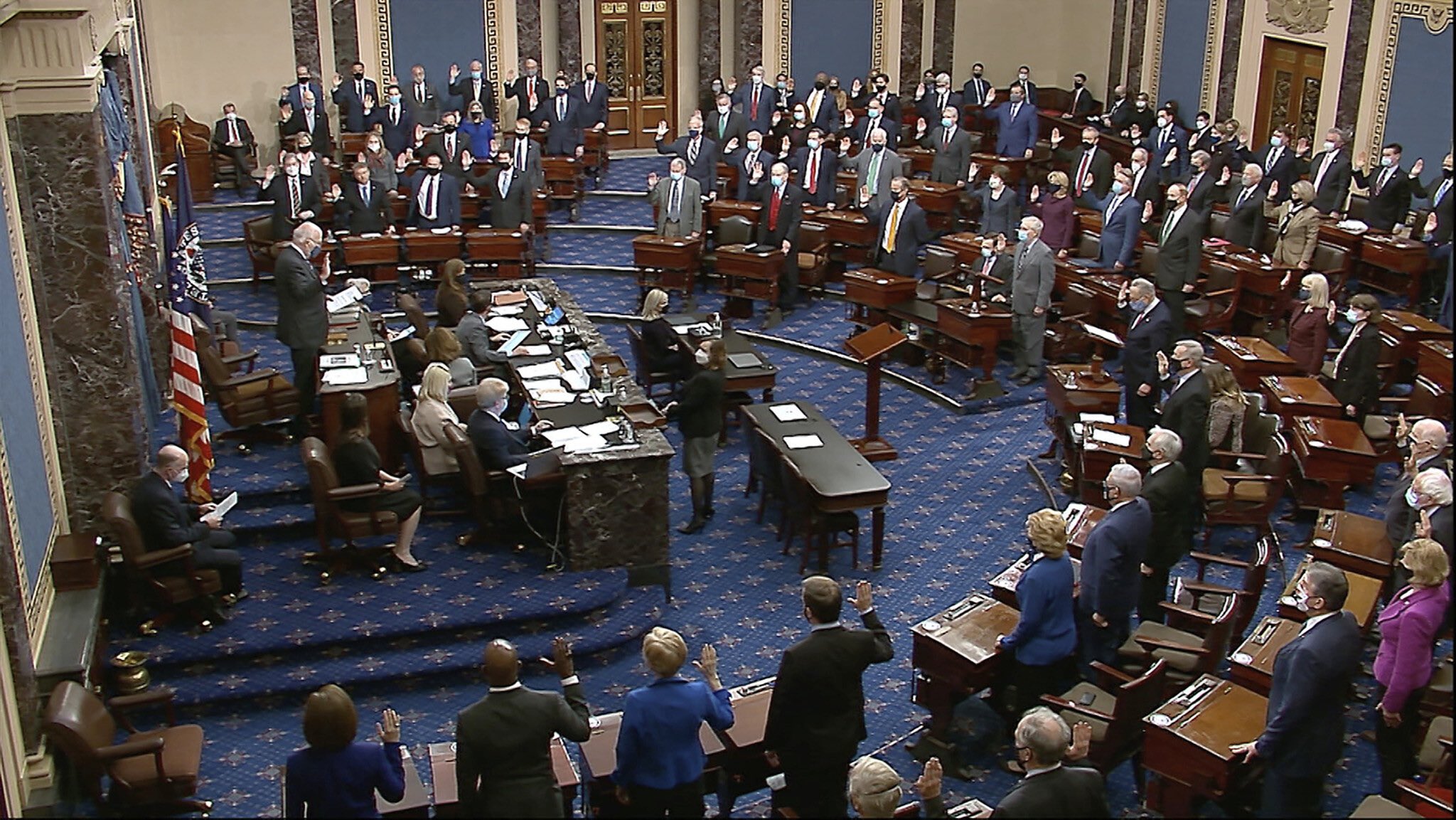 On Tuesday, Republicans used the filibuster to block a comprehensive voting rights bill in the Senate. The GOP has also been very active passing restrictive voting bills in states across the nation, where it is in the majority. This attempt by the Democrats to counter the restrictions of the state bills through Congress has suffered a temporary setback with the 50-50 vote but President Biden and senior Democrats have indicated that they are not giving up on the bill.
House Majority Leader and New York Democrat Senator Chuck Schumer said that the vote was the starting gun and not the finishing line in the fight for voting rights. The "For the Peoples Act" or H.R.1 or S 1 had been in the works from quite a while in the House with Speaker Nancy Pelosi and her team working on it.
Democratic moderate Joe Manchin III of West Virginia had objected to certain clauses and the bill was reworked but still did not pass as the Republicans were not even willing to debate on it. It was criticized by Senate Minority Leader Mitch McConnell and other GOP senators as they never considered the bill, or the recent alternative put forth by Manchin.
The Democrats voting rights bill planned to:
Bring federally mandated sweeping changes in the expansion of voting rights since the nineteen sixties
Ban gerrymandering of congressional districts which is a common partisan practice
Compel super PACs to disclose campaign fund donors
Create a new and accountable public campaign financing system
These far-reaching changes could not be acceptable to the GOP as drawing up congressional districts is a common practice that gives advantages to majority in states to increase it further. After the former president Trump's recent loss in the 2020 elections, all the states which have Republic majorities have passed or are in the process pf passing restrictive voting rights bills.
The Democrats have tried but have currently failed to enable federal changes to counter these bills. Although the push is not over for the Democrats, the GOP dominated are continuing to pass voter restrictive bills in some states.