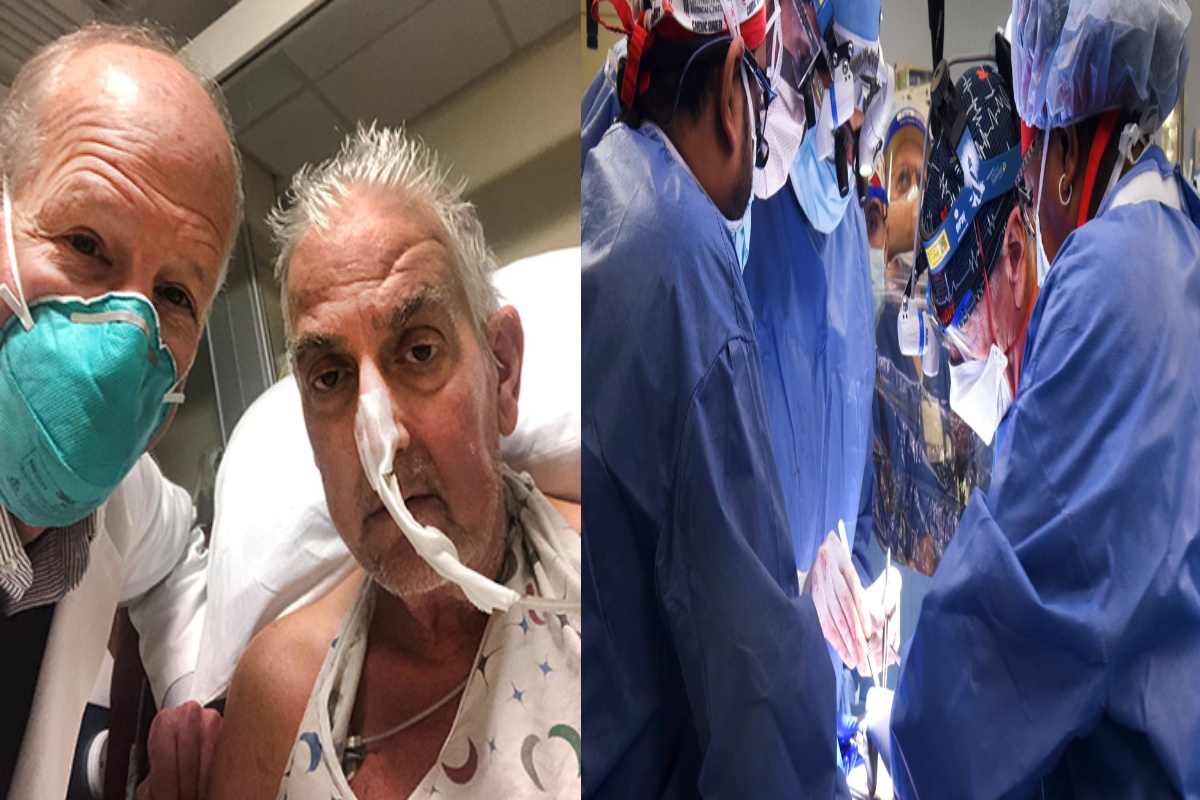 Surgeons had successfully inserted the heart of a pig that was genetically modified into a human being in a first-of-its-kind operation. The surgery saved his life after he had previously been ruled ineligible for a heart transplant.
Bennett, who had a significant heart condition, accepted to get the experimental pig's heart after being turned down for a human heart on many occasions.
Two months after the pioneering surgery, the first human to undergo a pig heart transplant, David Bennett Sr. of Maryland, passed away on Tuesday afternoon.
On January 7, the failing heart of the Maryland resident was replaced with that of a genetically modified pig at the University of Maryland Medical Center in Baltimore.
However, it is uncertain whether the foreign organ caused his death. At the time of his death, there was no evident cause established, a hospital spokesman said.
Because physicians had not completed a comprehensive assessment, hospital officials refrained to say further on the cause of death. Bennett's death "devastated" the hospital's personnel, according to Dr. Bartley Griffith, the surgeon who performed the transplant. Dr. Griffith said that Bennett had been a brave and gallant patient who wrestled his way till the end.
Bennett's son expressed gratitude to the hospital for offering the last-ditch trial, noting that the family hoped it would aid future efforts to alleviate the organ scarcity.
At the time, specialists at the medical facility confirmed that the experimental surgery, which took seven hours to perform, demonstrated that a heart from a genetically modified animal can work in the human body without being rejected right away.
In the wake of the continuous organ shortage situation, an experimental surgery was carried out. Bennett's transplant was initially judged successful after doctors discovered he was breathing on his own three days after the operation while linked up to a heart-lung machine.
Pig hearts are structurally comparable to human hearts, but they are not identical, as one might expect. However, they can be made to work by simply plugging them in. The pig heart utilized in the operation was gene-edited to remove a sugar known to cause organ rejection from its cells.
Bennett's condition was life-threatening, and no other alternatives could rescue him, so the FDA approved the procedure under a "compassionate use" emergency authorization.