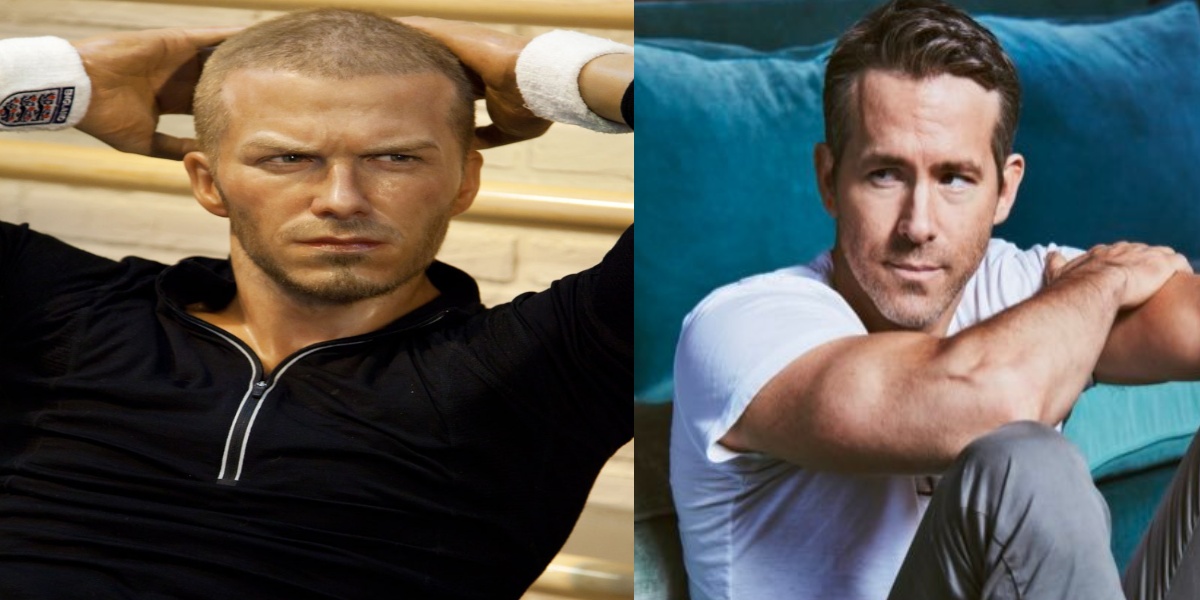 On Friday, David Beckham shared a video with his social media followers on Instagram. He said that he had arrived home and found a beautiful gift, Aviation American Gin, waiting for him. He read aloud the accompanying note which said, "From one football legend to another. Happy Birthday Becky. RR."
Beckham said that he assumed that RR was Mr. Reynolds, the Canadian and Hollywood star. He also thanked him profusely and said that he loved his personalized Wrexham shirt. He told "Ryan" that it was "amazing." May 2 was Beckham's 46th birthday.
RR's generosity was also repaid as Reynolds also posted a thank you note on Instagram as Beckham had sent him a pair of his branded sunglasses. The Deadpool star also suggested that his team should play a friendly match with Beckham's Inter Miami FC team.
Beckham replied asking where the game should be held — Miami or Wales?
In the recent past, Ryan Reynolds and Rob McElhenney have assumed total control of the National League club from the Wrexham Supporters Trust. The stars have taken control of the club and are looking to restore it to some of its former glory. Reynolds took one step forward by bringing it back to limelight with the personalized gift related to the club and Beckham. The club also caught the eye of 66.3 million followers of the football legend David Beckham as he posted the Wrexham shirt on Instagram.
Reynolds and McElhenney released a joint statement which said that it was a special day for both of them as they became the latest joint "stewards in the long and storied history of Wrexham AFC." Both the 44-year-old actors said that they would focus on restoring the club using their pooled in resources of two million pounds. They were also planning to shoot a Netflix documentary that would chart the way back.
Meanwhile, David Beckham, the legendary footballer who took Manchester United to great heights, is also concentrating on his club activity and often attends his club Inter Miami's games to lend support.
View this post on Instagram