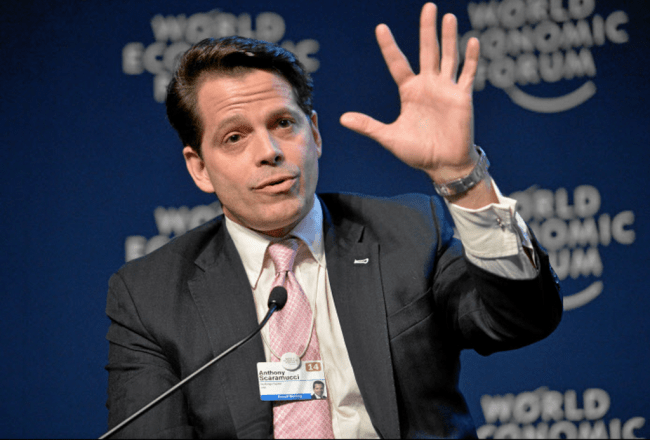 On Monday Anthony Scaramucci said that the White House was so desperate to get people to attend President Trump's military sendoff that it invited him as well to the event.
Anthony Scaramucci had worked in the White House for a short period of ten days in the summer of 2017. He was the White House Communications Director but left after he complained against many of his colleagues, in an interview. After leaving unceremoniously, he became a strident critic of Trump and had supported President-elect Joe Biden in the November elections.
Scaramucci told Insider Edition, "Trust me, that had to be a mass email if one of them got sent to me." The invitation, received by Scaramucci and many others who may have a slight connection with the White House, says that guests can bring up to five other persons with them for the sendoff.
Scaramucci joked on Twitter that he would like to take prominent critics of Trump including George Conway and Rick Wilson who are co-founders of the Lincoln Project. He also told Insider Edition that he would be skipping the event.An administration official has told CNN that "there haven't been a lot of RSVPs," as of Monday.
Mary Bruce, from ABC News, told Insider Edition that Trump's plan was to take off from Washington, before Biden's inauguration, on Air Force One from Andrews Air Force Base. He wants to leave with "a big sendoff with lots of flair."
Trump has reportedly mentioned that he "wants to be surrounded by uniform military." Bruce also said that may even be an Air Force fighter jet flyover. CNN had also reported that Trump wants a red carpet and a 21-gun salute.