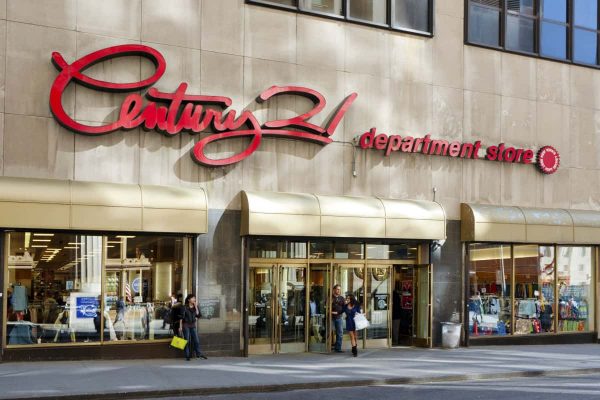 The company was founded in 1961, by Sonny Gindi, Ralph Gindi, and Al Gindi. The original store is located at 472 86th Street in Bay Ridge, Brooklyn. Founder Al Gindi's son, Raymond Gindi, currently serves as Century 21's chief operating officer.
Century 21, the famous New York discount store chain, has become the latest retail casualty of the coronavirus crisis, saying it would file for bankruptcy after failing to receive money from its insurers over the pandemic. Century 21 joins a long list of prominent retailers, like Brooks Brothers, J.C. Penney (OTCPK:JCPNQ), J. Crew, Neiman Marcus, Sur la Table and Tailored Brands (OTCPK:TLRDQ), that have filed for bankruptcy in recent months.
The clothing brand has six locations in New York City: two in Brooklyn at 472 86th Street and 445 Albee Square; three in Manhattan at 21 Dey Street, 22 Cortlandt Street and 1972 Broadway; and one in Queens at 61-35 Junction Blvd, Rego Park; as well as two on Long Island in Westbury and at Green Acres Mall in Valley Stream.
"While retailers across the board have suffered greatly due to COVID-19, and Century 21 is no exception, we are confident that had we received any meaningful portion of the insurance proceeds, we would have been able to save thousands of jobs and weather the storm, in hopes of another incredible recovery," Century 21 co-CEO Raymond Gindi said.
Photo Credit Pinterest