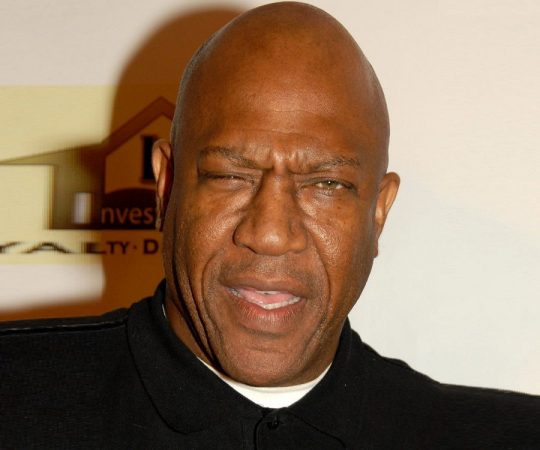 Tommy Lister, an actor known for his roles in "Friday" and "Next Friday" died at his home at the age of 62. The LA County Sheriff's Department said that deputies went for a welfare check and found an unconscious male. He was pronounced dead at his house, and then taken to the hospital for an autopsy.
His friends and business associates were worried on Thursday and contacted the department as they hadn't heard from him on Wednesday. The cops believe that it was a natural death.
Ice Cube, who was also an actor in Friday posted a tribute. "RIP Tiny "Deebo" Lister. America's favorite bully was a born entertainer who would pop into character at the drop of a hat terrifying people on and off camera. Followed by a big smile and laugh. Thank you for being a good dude at heart. I miss you already."
Lister began his acting career in the eighties playing bad guy/bully roles. He became very popular as the hilarious Deebo in "Friday" and its sequel "Next Friday." He also played versatile roles such as President Lindberg in the sci-fi film, "The Fifth Element," and a role in "The Dark Knight." He provided voice over for the character Finnick in "Zootopia" and played Zeus in "No Holds Barred."
In the beginning of this year he used his bullying powers for the greater good and helped grieving families. During the early days of the pandemic he used his popularity to warn kids to stay inside.
His "Tiny" nickname was a hilarious misnomer as he was 6'5".