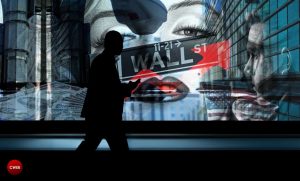 Friday top stocks and looser's, including top gaining stocks, top volume active stocks, top percent gainers and top percent losers for the NYSE, Nasdaq and AMEX.
While investing can build wealth, you'll also want to balance potential gains with the risk involved. As the start of 2020 showed with the COVID-19 crisis, markets can become volatile very quickly. An investment might be good for the long term, but its price can bounce around significantly during some periods. Recessions can hurt investment prices for even longer.
The capital appreciation and income growth opportunities in dividend-growers
Finding stocks that offer consistent quality and tax efficiency
Dividend-growth stocks' ability to defend during periods of market stress
Part of a crash-proof portfolio is investing in different assets and few are better for diversifying your portfolio than real estate.
Gainers 
Applied Materials Inc., up $2.55 to $67.62
Dillard's Inc., up $2.36 to $29.42
Novavax Inc., up $13.23 to $146.51
Looser's
Baidu Inc., down $7.83 to $116.74
DraftKings Inc., down $2.14 to $33.91
Image by Gerd Altmann from Pixabay