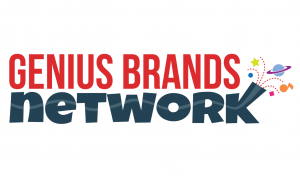 Genius Brands International (NASDAQ: GNUS) rebounded on Friday June 13th, 2020. The stock was up as  much as 39% earlier in the day. At the close it was up 20.6%.
The kids' entertainment company issued on Friday touting the upcoming launch of its new Kartoon Channel. Access will be free  but will be an  ad-supported digital network. It  is scheduled to go live on Monday, June 15, 2020.
Arnold Schwarzenegger will join Genius Brands as a prime investor and co-executive producer of the upcoming show Stan Lee's Superhero Kindergarten. Governor Schwarzenegger will lend his signature voice, his likeness in animation, and his cache and standing to launch and promote the series.
Mr. Schwarzenegger commented, "I am honored to help realize Stan's vision of creating a children's cartoon series that not only entertains with superhero adventures, but also imparts valuable lessons about the importance of health, exercise, nutrition, anti-bullying, and diversity. Andy Heyward is one of the industry's most respected producers of children's programming and working together we will be able to bring to life our shared  vision of 'content with a purpose,' which parents can enjoy alongside their children while taking comfort in the moral and educational focus." Source: https://www.gnusbrands.com/news-media/press-releases/detail/1069/arnold-schwarzenegger-enters-into-agreement-to-become
Andy Heyward Chairman & CEO: Emmy Award-winning Andy Heyward has made more episodes of kid's television than any other producer.  After graduating from UCLA with a Bachelor of Arts degree in Philosophy in 1975, he joined Hanna-Barbera as a writer and story editor.  During his five years with Hanna-Barbera, he was involved in the development and writing of numerous series including Scooby Doo, Flintstones, Jetsons, Smurfs, Yogi Bear and Scooby's All Star Laff-A-Lympics. Source: https://ir.gnusbrands.com/board-of-directors
Genius Brands International, Inc. (Nasdaq: GNUS) is a leading global kids media company developing, producing, marketing, licensing, and broadcasting, branded children's entertainment properties and consumer products for media and retail distribution. Source: https://www.gnusbrands.com/news-media/press-releases/detail/1069/arnold-schwarzenegger-enters-into-agreement-to-become
29.12%  % of Shares Held by All Insider
19.90%  % of Shares Held by Institutions
CWEB.com is not registered as an investment adviser with the U.S. Securities and Exchange Commission. Rather, CWEB.com relies upon the "publisher's exclusion" from the definition of investment adviser as provided under Section 202(a)(11) of the Investment Advisers Act of 1940 and corresponding state securities laws.