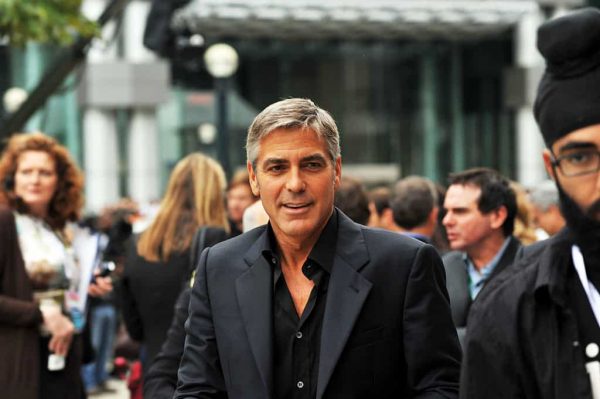 George Clooney is back in films after a four-year hiatus. In 2016, he had acted in "Money Monster" and last year he acted and directed Hulu's Catch-22, a miniseries.
 During a virtual press event he had told Yahoo Entertainment that "Amal and I have a foundation that I work on" and "I also have twins, quite honestly, I've been spending a lot of time with them."
 He adds, "But this was also a really good part for me."
Set in the Arctic Circle, this post-apocalyptic film has Clooney essaying the role of a scientist who is trying to warn astronauts returning to earth, that a catastrophe has destroyed its habitation. In the film, he meets Caoilinn Springall, who is a young stowaway using technology to try to communicate with the spacecraft.
 Clooney said that the pandemic had a unique effect on both the movie and their lives.
 "We wrapped shooting in February and then COVID came and we were all shut down and unable to communicate with one another and be close to one another. And so, bit by bit it became really clear, and we focused on it while editing. It's really a story about our inability to be home and to be close to people and to communicate, and suddenly that became the part that we leaned into about the story."
 He has an awful white beard in the film which his wife, daughter and co-stars disliked and which his son loved. Netflix will premier "The Midnight Sun" on Wednesday, December 23.