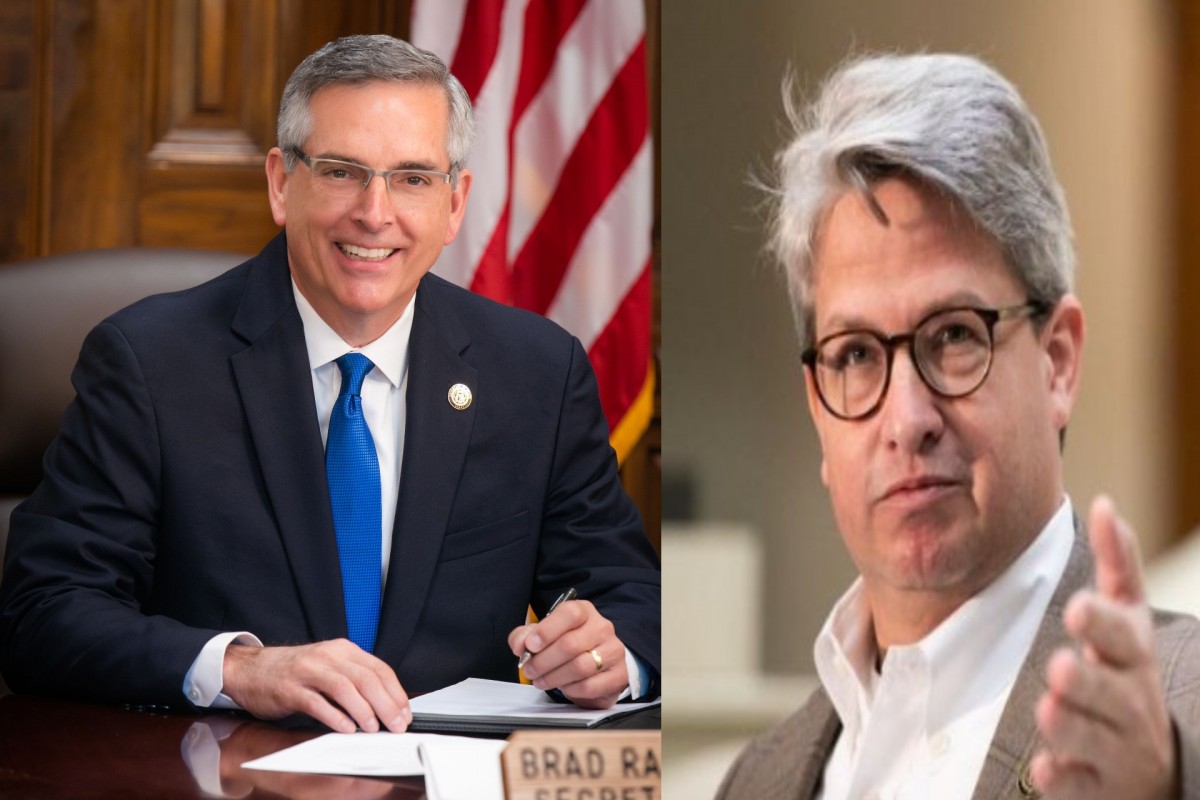 Things do not look peachy for former President Donald Trump, a day before his impeachment process is set to begin. The Georgia Secretary of State's office is launching a formal investigation into the phone calls trump made to state election officials. In these calls the former president tried to get help from officials to overturn the election of President Joe Biden, whose victory was certified twice by the Peach State.
In the first call in December, Trump told the chief investigator in the Secretary of State, Brad Reffensperger's office to find the fraud. If they found it, they would be a "national hero." In the second call on January 2, Trump was asking Raffensperger to "find" the exact number of votes he needed (11,780) to emerge victorious in Georgia as per the call that was got by ABC News.
George Washington University Law Professor John F. Banzhaf has alleged that Trump has possibly violated three Georgia state laws: criminal solicitation to commit election fraud, conspiracy to commit election fraud and intentional interference with performance of election duties. He has submitted complaints four times.
In a statement to ABC News, Walter Jones, a spokesperson for the office of the Secretary of State Brad Raffensperger said credible complaints would be investigated. He also said that the investigations that would be conducted would be fact-finding and administrative in nature. He added that further legal actions would be left to the office of the Attorney General or the relevant District Attorney.
The District Attorney of Fulton County Fani Willis described the call between Trump and Raffensperger as "disturbing." She said she that she will enforce the law without fear or favor.
On Monday, in a statement sent to ABC News, Trump's senior adviser said that there was nothing improper or untoward in the calls between Trump, Raffensperger and their lawyers. They also said that the call became public as Mr. Raffensperger leaked it "to score political points."
When he spoke at a rally in D.C. on January 6, Trump had said that his call with Raffensperger was a "great conversation."  When referring to Raffensperger, he had also said, "I can't believe this guy is a Republican. He loves recording telephone conversations."