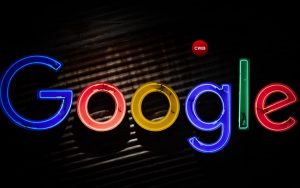 Rick Osterloh Senior Vice President, Devices & Services has  announced that Google has acquired North, a pioneer in human computer interfaces and smart glasses. They have built a strong technology foundation, and we're excited to have North join us in our broader efforts to build helpful devices and services. North's technical expertise will help as we continue to invest in our hardware efforts and ambient computing future.
North produces smart glasses  displaying  computerized information superimposed over the real world. Google Alphabet Inc Class A  NASDAQ: GOOGLE made Google Glass that are glasses using augmented reality superimposed over the real world, privacy concerns became an issue and now sells them only to enterprises. The glassed compete with Microsoft's Hololens.
North co-founder and CEO Stephen Lake was named one of Canada's Top 20 under 20 in 2007 and one of the Next 36 entrepreneurial leaders of Canada in 2011. He has a degree in Mechatronics Engineering from the University of Waterloo, a certificate in Entrepreneurship from the University of Toronto, and has studied as a visiting scholar at the Swiss Federal Institute of Technology Zurich (ETH Zurich). He was an entrepreneur from a young age, attaching LED lights to radio-controlled trucks and selling them at age 13. Source Click here
Based on 31 analysts offering 12-month price targets for Alphabet in the last 3 months. The average price target is $1,523.40 with a high forecast of $1,800.00 and a low forecast of $1,237.00. The average price target represents a 8.51% increase from the last price of $1,403.90.Source: Tip Ranks
Google has always been on the forefront of innovation. Google has recently redesigned Chrome privacy and security settings on desktop so you can control your privacy and safety on the internet. The controls are easier to find with simple visuals that are easy to understand.
CEO Sundar Pichai joined Google in 2004, the same day that the US-based tech giant launched Gmail. He played an important role in the launch of several key products such as Google Chrome, Gmail, Google Maps, and expansion in cloud. One of the great achievements for Pichai was the development of the Chrome Browser that   occurred after Microsoft made Bing the default browser for Explorer.
Top 6 Institutional Holders
Holder   Shares   Date Reported   % Out       Value
Vanguard Group, Inc. (The)                   23,162,950                     Mar 30, 2020           6.87%       26,934,109,889
Blackrock Inc.         20,264,225                     Mar 30, 2020           6.01%       23,563,443,472
Price (T.Rowe) Associates Inc           12,520,058                     Mar 30, 2020           3.71%       14,558,448,642
State Street Corporation                             11,814,026                     Mar 30, 2020           3.50%       13,737,467,573
FMR, LLC                           8,331,868                         Mar 30, 2020           2.47%       9,688,379,429
JP Morgan Chase & Company         3,707,376                         Mar 30, 2020           1.10%       4,310,973,886
Top 5 Mutual Fund Holders
Holder   Shares   Date Reported   % Out       Value
Vanguard Total Stock Market Index Fund                           8,564,807                         Mar 30, 2020           2.54%       9,959,243,227
Vanguard 500 Index Fund                       6,164,495                         Mar 30, 2020           1.83%       7,168,136,430
Growth Fund of America Inc               3,425,469                         Dec 30, 2019             1.02%       4,579,920,562
SPDR S&P 500 ETF Trust 3,304,692                         Mar 30, 2020           0.98%       3,842,728,904
Price (T.Rowe) Blue Chip Growth Fund Inc.                       2,867,378                         Mar 30, 2020           0.85%       3,334,215,812
CWEB Analysts see Google as a potential  for long term growth and a great addition to one's portfolio and upward of $2000 by 20121