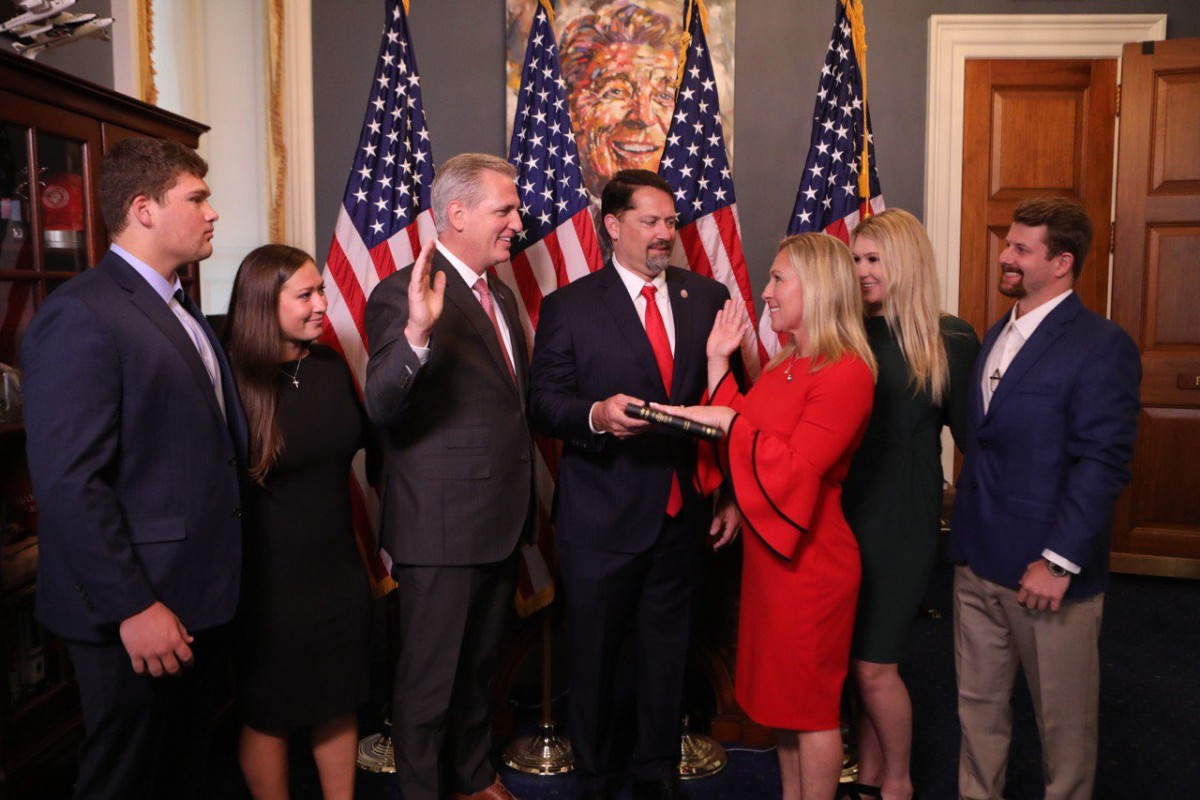 Congresspersons from both the major political parties in the U.S. have a tendency to float conspiracy theories on a number of issues and incidents that have occurred across the nation. Both the parties have congresswomen who have recently  supported theories that are sometimes weird, bizarre or just unbelievable.
One of the more controversial ones among those that have been circulated by Marjorie Taylor Greene. The one unearthed by Eric Hananoki is about a post of hers on Facebook. It says that the wildfires that ravaged through California months ago were not natural ones. She goes to expound that the company PG&E joined with the Rothschilds and cleared the forests of vegetation to make way for a high speed rail project. They have purportedly used a space laser to do so.
The Rothschilds are an old American banker family, who have been accused of anti-semitic behavior right from the 19th century. They had been relegated to the back in conspirators list when their place was taken over by George Soros, who supposedly uses his fortune to spread left-wing ideology.
Now Rothschilds are back as high tech conspirators who not only have access to but also use laser beams. It is indeed strange to believe that any intelligent business family would use high powered laser beams to destroy forest when there could be other methods to access land for railway projects? The use of laser to burn down trees when there could be more profitable ways of earning with a high power laser which would totally destroy anything in its path would be more profitable. It is indeed a point to ponder.
Greene refuses to answer logical questions asked by news crews from different news channels or newspapers so don't hold your breath waiting for an answer.
There several other conspiracy theories that make the rounds through the nation, inflaming people for a while and dying down to a slow death, unlike the possible quick annihilation of a high power space laser beam.
Source NY Mag
Photo Wiki