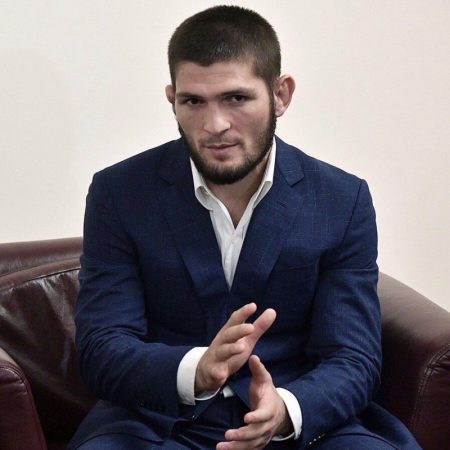 Khabib "The Eagle" Nurmagomedov has announced a new venture outside of fighting. The legendary grappler has bought the Gorilla Fighting Championship for a cool USD 1 million. He has renamed it as the Eagle Fighting Championship or EFC.
 The EFC is his first time as a promoter. He will be nurturing a fighting league and MMA entertainment company which will be featured on UFC's Fight Pass.
 The Eagle has not exited from the USADA testing pool. Many are curious to find out whether he will return to the octagon. He teased his fans, while giving them hope, by saying that he would return, if his mother would allow it.
 The 155-pound Russian MMA fighter is one of the greatest in the mixed martial arts circuit. He has a 29-0 record of wins, having never officially lost a fight. He has a relentless style and announced his retirement when in top form, after his win in Abu Dhabi.
 Chisanga Malata
 @Chisanga Malata
 Khabib Nurmagomedov officially
announced the formation of Eagle
Fighting Championship today.
The promotion's shows will be aired on
#UFC Fight Pass.
 Additionally, Khabib said he'll only end his