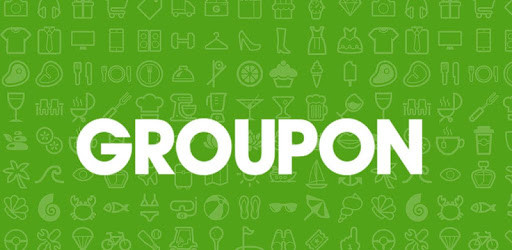 Groupon, Inc. (NASDAQ: GRPN) announced it will  release third quarter 2020 financial results after the close of market trading on Thursday, November 5, 2020. It will have a conference call to discuss those results on Friday, November 6, 2020, at 10:00am ET.
In the second quarter Groupon showed better than expected performance and Potential too  increase profitability. Groupon has planned to make itself a local experience destination for consumers. The goods business has always accounted for a large portion of revenues. Local experience is increasing and it looks like most travel, dining out, sports  and entertainment , and beauty services are still going to be very busy for the holidays to come. People will be looking to shop for goods online for the upcoming holiday season at the best prices.
Groupon good services is strong and continue to offer the service for third party merchants to sell through the Groupon app.  Groupon is still one of the great lead generation tools for merchants to sell their goods online.
Groupon (GRPN)  is currently transforming itself return to profitability  by becoming a marketplace for local and online experiences. While Groupon had few years of losing value and  better than expected performance in Q2 shows that Groupon can  return to profitability.
The Numbers:
Groupon's revenues from April to June declined by 25.7% Y/Y to $395.65 million, they were better than the street estimates by $212.38 million, and the company managed to generate $70 million in FCF. GAAP EPS was -$2.53, better than the street estimate of -$3.97. It had a  net loss of $72 million that better than the forecasted loss of $113 million.
In 2019 Groupon had $3.4 billion in billings from local experiences. One the pandemic is over will increase its earnings to profitability in a higher margin business such as life experiences segment.
We believe Groupon's management can surpass expectations for the investor especially when the pandemic ends.
3rd Quarter September 2020 Earnings Whisper Source:
Consensus:  ($0.60)
Revenue:  $345.97 Mil
Groupon (NASDAQ: GRPN) is an experiences marketplace that brings people more ways to get the most out of their city or wherever they may be. By enabling real-time mobile commerce across local businesses, live events and travel destinations, Groupon helps people find and discover experiences––big and small, new and familiar––that make for a full, fun and rewarding life. Groupon helps local businesses grow and strengthen customer relationships––resulting in strong, vibrant communities. To learn more about Groupon's community-building efforts, please visit community.groupon.com.
We believe that Groupon can also partner with Yelp and potential purchase. Both companies are reporting on the 5th.
Since the end of March, investors decided to bet on the economic recovery and a stock market rebound.
Groupon Inc (NASDAQ:GRPN) was in 19 hedge funds' portfolios at the end of the second quarter of 2020. The all time high for this statistics is 33.
Also looking at the success of Etsy and Groupon being better positioned by offering not only online merchant experience but local experience which Etsy doesn't have.
(NASDAQ: GRPN)  CWEB Analysts view the stock as a long term growth and a great addition to your investment portfolio with an upward momentum of  $60-$130 by 2021 with direct competition to Amazon and Etsy.